Norman Rockwell's paintings often trigger nostalgia for simple, small town American life. But who were the people behind these iconic works of art? The traveling exhibition "Norman Rockwell: Behind the Camera" presents the well-known paintings alongside the the photographs that inspired them, so you can finally compare and contrast his life and art.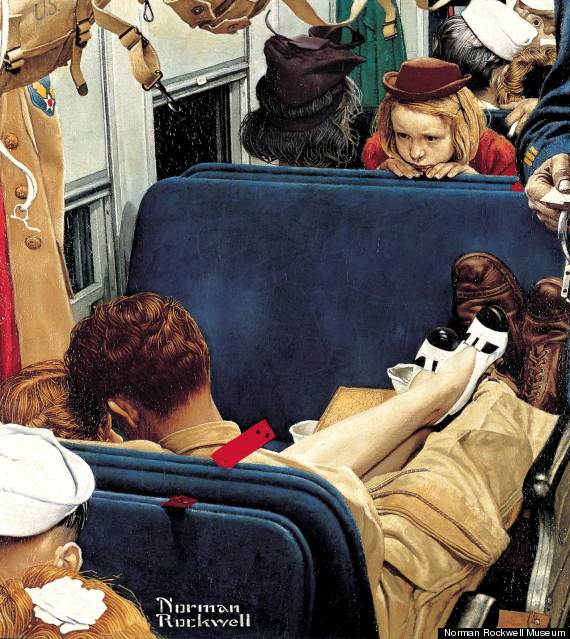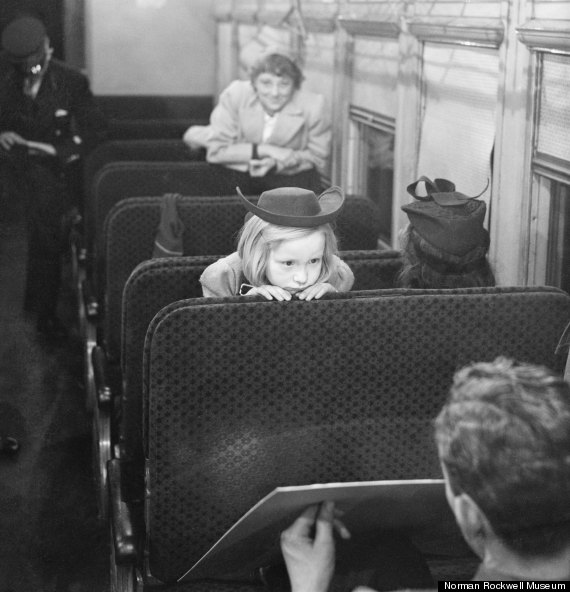 The artist snapped over 20,000 pictures during his prolific career, each telling a unique story of a simpler time. It's probably no surprise that Rockwell deliberately staged his photographs, choreographing every detail as if directing a film. In the beginning, he employed professional models for the job, but he later incorporated friends and family members into the mix. Earlier this year, the models reunited at the Bennington Museum, posing with the painted renditions of their childhood selves, bringing the history of their involvement full circle.
See the heartwarming photographs below and let us know what you think of Rockwell's combination of reality and sentimentality. Is it too kitschy or just right?
PHOTO GALLERY
Norman Rockwell
"Norman Rockwell: Behind the Camera" will show at the Vero Beach Museum of Art in Florida until January 13, 2013.
BEFORE YOU GO