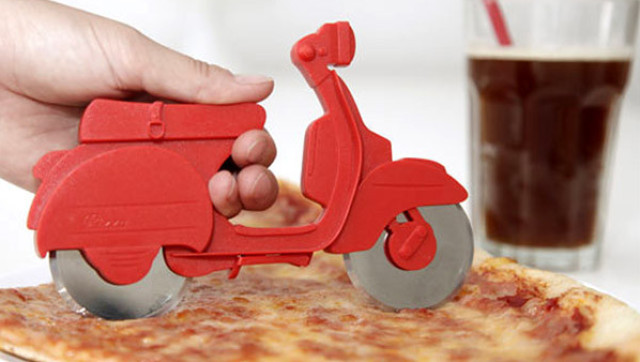 We've said it before, we'll say it again -- we don't hate whimsy, but not everything in the kitchen needs to be adorable. Some kitchen tools are just useless. Some are just ridiculously silly. Also, some things have reached the peak of their design and efficiency, like the pizza cutter. How many more improvements do you think a spinning wheel with sharp edges really needs?
We've pulled together some of the dumbest pizza slicers we've ever seen. Please consider this a PSA. Put down the kitchen novelty item, and back away slowly. We're going to get through this together.
Want to read more from HuffPost Taste? Follow us on Twitter, Facebook, Pinterest and Tumblr.
PHOTO GALLERY
Stupid Pizza Cutters
BEFORE YOU GO