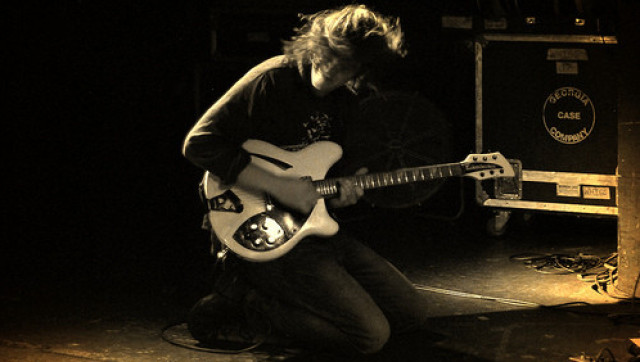 TOP 5 FOR WEDNESDAY, NOVEMBER 7
1. The Whigs At Black Cat
"Like of Vibration" from 2008's "Mission Control" is an excellent introduction to this Athens, Ga., garage rock trio. Start there, have a beer, listen to the rest of the album, have another beer, buy some tickets, have a good night. 8 p.m., all ages, $15
2. DCWEEK Keynotes At Warner Theater
This is one of the bigger DCWEEK events. Mayor Vincent Gray will open the evening. Brian McClary (Social and Emerging Media Analyst for the Ford Motor Company), Travis Kalanick (Uber CEO), Emily Brew (Formerly of the NIKE Foundation, co-creater of the Girl Effect) and Robin Chase (Buzz Car founder) will speak to a room of 2,000. 7 p.m., all ages, no cover but registration is required
3. Bare! At Black Fox
Quality story tellers perform in an intimate space. After a long election night, an evening of quiet voices expressing themselves sounds nice. 8 p.m., 21+, $8
4. East Coast Connections: The Birth Of The Independent Record Industry In Washington, DC After World War II At Library of Congress
Before Go-Go, before Dischord, there was a flourishing independent, local music scene in the '40s and '50s. 7 p.m., all ages, no cover
5. Buy A Mitt Romney Shirt
They will be on sale.
TOP 5 FOR THE NEXT 5 DAYS
Thursday, November 8
Help Shop DC Opening Party at 522 10th St. NW
This pop-up shop with work as a publicity campaign for Help Remedies, a health-care products company that makes medicine with no additives and with eco-friendly packaging. While that's neat, we'll be attending for the free food from Kaz Sushi Bistro.
Friday, November 9
Paul Banks at Howard Theatre
The Interpol frontman is now solo. For fans of Interpol.
Saturday, November 10
Chinese Menu at DCAC
D.C. needs more sketch comedy. Hopefully ShawnMikael(s) will keep this trend of staging quality one-off's going.
Sunday, November 11
Fall Bike Sale at The Old Post Office Pavilion
Cooler weather means cheaper bikes.
Monday, November 12
Pete Holmes at U St Music Hall
He makes it weird. Stand-up comedy in an alternative way from a soon-to-be mainstream guy.
BEFORE YOU GO