Kendrick Lamar won over nearly every music critic in the country with his recently released debut studio LP, "good kid, m.A.A.d city," and now it seems he's charmed Mother Monster herself. Lady Gaga posted a version of Lamar's "B-tch Don't Kill My Vibe" online last night, in which the "Born This Way" singer croons the hook of the ethereal rap track.
Lamar told MTV the Gaga version was the one that was supposed to be on the album, but label issues -- and a rapidly approaching pre-order date -- caused them to cut the feature. On the album, Lamar sings the hook. The duo also collaborated on another song, "Partynauseous," which was dropped for similar reasons. In a blog post on her website, Gaga explained that while she "loves" Lamar, she was unwilling to meet the compromises his team was demanding. She said that song will be released at a later date.
Take a listen to the Gaga version above and the original below (followed by the artwork and a gallery of other Lamar songs). Which do you prefer?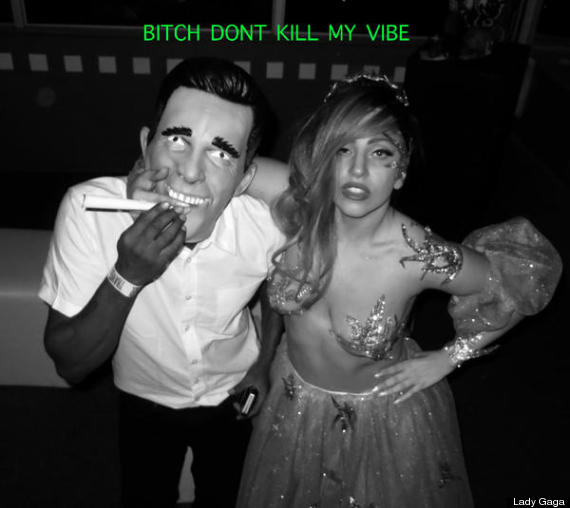 PHOTO GALLERY
Kendrick Lamar
BEFORE YOU GO