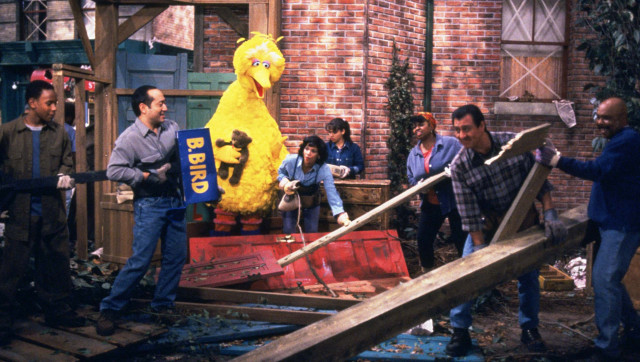 In Hurricane Sandy's aftermath, the "Sesame Street" team has jumped into an ongoing discussion of how to teach kids about weather-related fear, destruction and loss.
A hurricane-themed "Sesame Street" series brought comfort to kids (and peace to some parents) while the storm was on the way -- and now, the show's creators have cut that 2001 project down to make a single special episode set to air on Nov. 9, Entertainment Weekly reports. (Visit PBS to find out when it will air in your area.)
A synopsis of the episode posted on "Sesame Street's" Tumblr page Wednesday explained that the show will use a storyline about the destruction of Big Bird's nest to teach kids about loss, community support and the process of rebuilding.
EW reports that the original series was made in 2001 and then re-broadcast after Hurricane Katrina. You can watch the whole series online here.
Earlier this year, YouTube user GroverKent uploaded excerpts from an A&E Biography documentary on "Sesame Street" that focus in particular on how the hurricane episodes were put together over a decade ago:
For another take on the 2001 Sesame Street hurricane, including more of the philosophy behind the production of the videos, listen to Elmo and Dr. Rosemarie Truglio (from the show's Education and Research Department) recall the storm -- and Sandy itself -- in a recent interview with Brian Lehrer on WNYC:
BEFORE YOU GO
PHOTO GALLERY
Sesame Street Season 43 Guest Stars