Who knew Brian Williams was also a fashion reporter? The NBC host decided to devote a segment of his "Rock Center With Brian Williams" show this week to an important political style trend: "official jackets."
It seems President Obama's outerwear bearing the presidential seal has set off a fashion trend amongst other politicos. "It's Air Force One jacket envy," says Williams, reasoning that the two special jackets given to the president to wear on Air Force One -- a navy windbreaker and the leather bomber we've ogled in the past -- have got other officials jealous. Cory Booker, Arnold Schwarzenegger and Andrew Cuomo have been wearing their official jackets (but none are so lucky as to feature the presidential seal).
It's like that time Cady Heron wore army pants and flip-flops, so everyone else wore army pants and flip-flops.
But, like Cady Heron's band of followers, none of the "jacket envy" politicos can match Obama's swagger, particularly since he won four more years in the presidency. That means he gets to keep the baller jackets... which means we've got time to issue one small request: Can Michelle sometimes wear it, like a letterman jacket? POTUS is totally the quarterback to FLOTUS' adoring head cheerleader.
PHOTOS: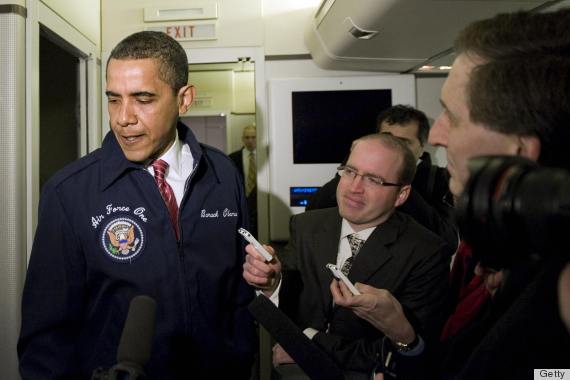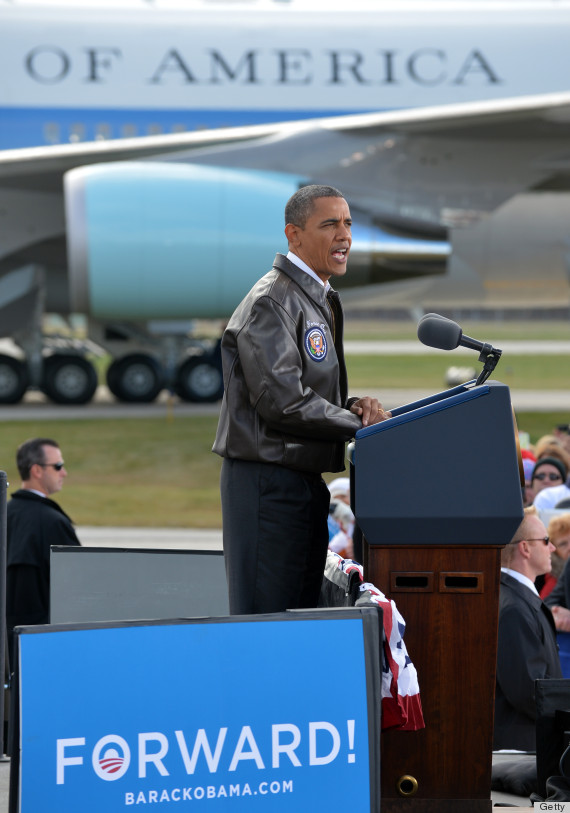 See other politicians looking super cool:
PHOTO GALLERY
Politicos In Sunglasses
Want more? Be sure to check out HuffPost Style on Twitter, Facebook, Tumblr and Pinterest.