It's probably been awhile since you've last experienced balloon animals and face painting, but rest assured, you have not grown too old for the art of balloon creations. Utah based 'balloon artist' Jeremy Telford, (and member of Balloon Guy Entertainment), has created what may arguably be one of the most epic balloon installations ever. Over the course of three days, Telford transformed his living room into Bag End from the beloved fantasy novel, "Lord of The Rings."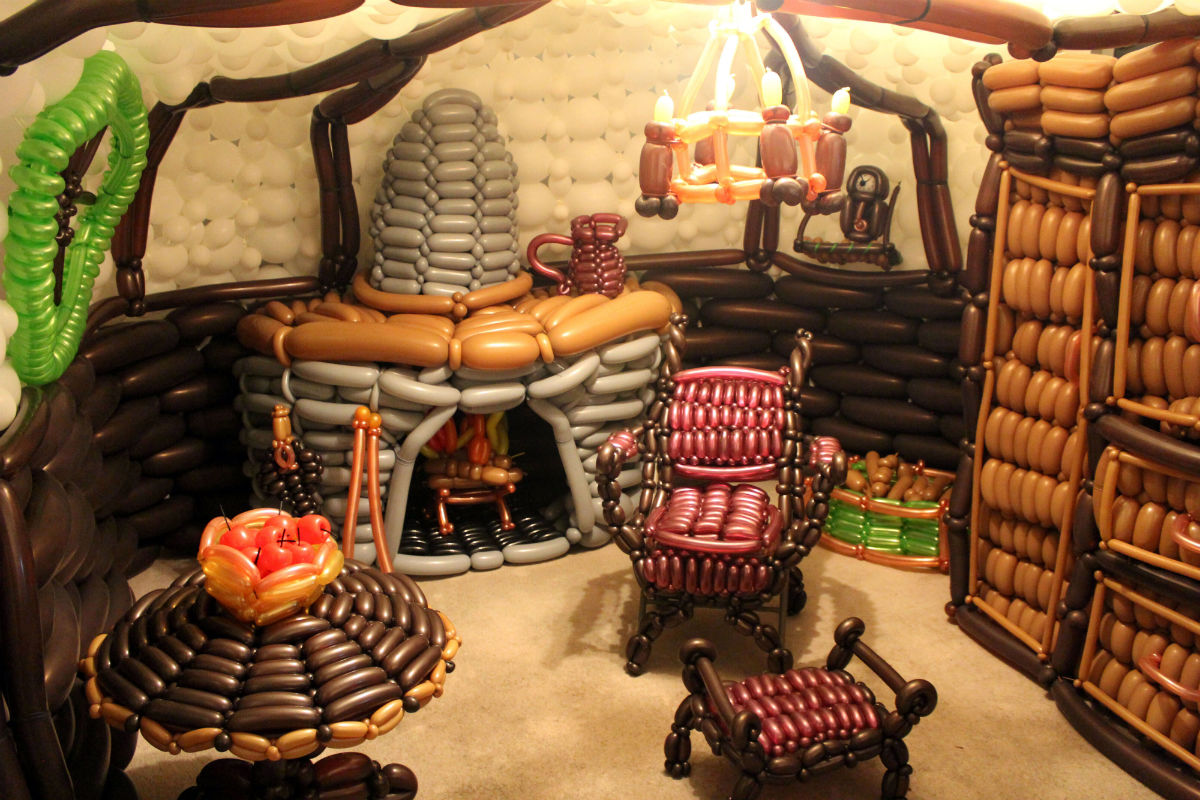 Photo by Jeremy Telford/Rex / Rex USA (1148088e)
The balloon replica contains a fireplace (including balloon logs and flames), a candle chandelier, and a nice bowl of fruit, among other objects central to the Baggins' home. Telford explained his process on The One Ring community website: "I googled 18th English furniture styles to give me a platform to jump from. I read the Hobbit again (not a chore!) to gleen what I could of the description of Bag End. Then I did some initial sketches before starting the big build."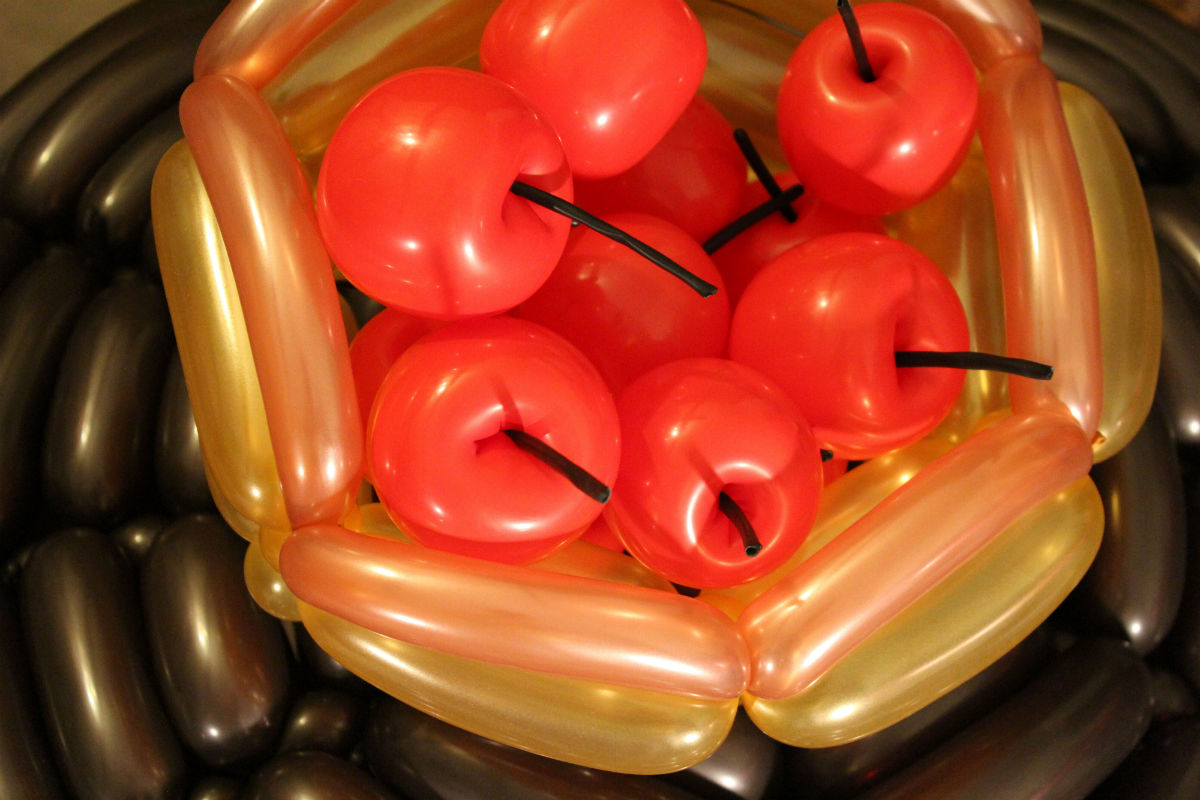 Photo by Jeremy Telford/Rex / Rex USA (1148088e)
Despite the enormous scale and detail of the Bag End balloon replica, it's hard to say whether this is Telford's most ambitious project yet. The artist and his fellow balloon enthusiasts have also created a life sized T. Rex skeleton, a full-scale motocycle, as well as a campsite installation.
What do you think, readers? What would you most like to see transformed into a balloon replica? Let us know in the comments section, and see a video of Telford in action below.