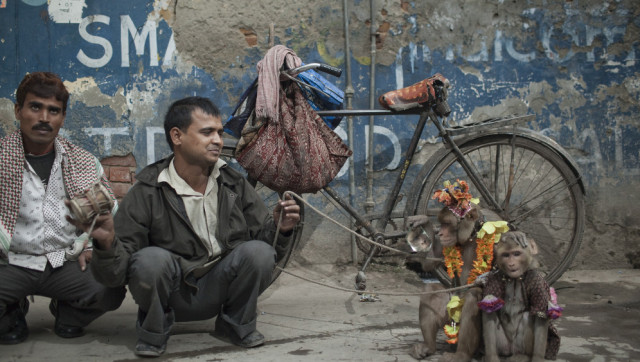 WASHINGTON -- One of the great things about FotoWeekDC is traveling without moving. An exhibition we're looking forward to is Joshua Cogan's "Tomorrow We Disappear," opening on Monday with an exhibition party on Wednesday at Sixth & I Historic Synagogue.
The exhibition focuses on the remaining circus performers in New Delhi's Kathputli Colony. Once a thriving artistic community, the Indian government issued relocation permits to the colony for New Dehli's first skyscraper. Cogan spent four months documenting this transition while working on the documentary "Tomorrow We Disappear," scheduled for release next year.
The Huffington Post spoke with Cogan about a few of his photos. Click through the slideshow to read the photographer's thoughts on each shot.
PHOTO GALLERY
Joshua Cogan Photos
BEFORE YOU GO