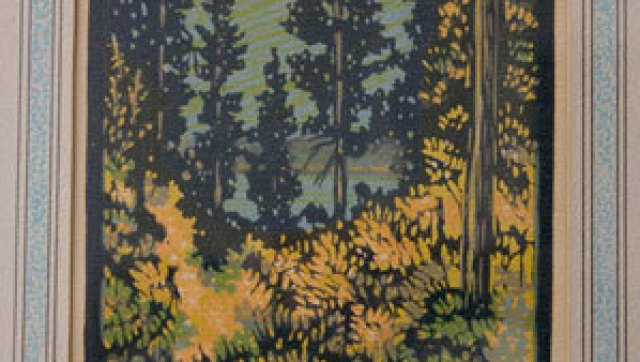 We're very excited to syndicate one of our favorite columns, 'What Is It? What Is It Worth?' from one of our favorite magazines, Country Living. All text and images below are provided by Country Living. Get ready to be surprised!
"My mother owned this print, which bears the name Fred A. Hall and the title Northern Bush. Does it hold more than sentimental value?" - H.W., Augusta, Georgia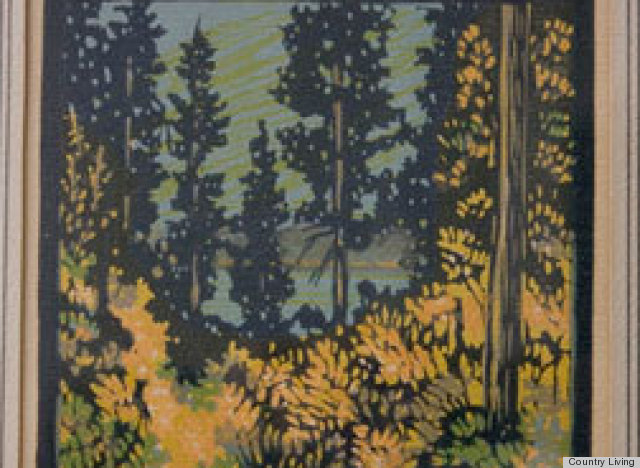 1930s Block Print
Our antiques specialist, Helaine Fendelman, appraises your finds and collectibles.
The Arts and Crafts movement (roughly 1875 through the 1930s) arose in response to the Industrial Revolution and ushered in a trend of artisan methods. Among them was Japanese-style block printing, which involves carving a wood or linoleum block to produce patterns. The artist's vibrant color scheme and approach — using a dry brush to ink the block so the strokes are visible — closely imitates that of Frances Gearhart, who, at the height of her career, was one of the premier printmakers in the United States. A comparable Gearhart might sell at auction for $2,000 or more; this example, though not as valuable, could still fetch a pretty penny.
What It's Worth: $800
Also check out on CountryLiving.com: