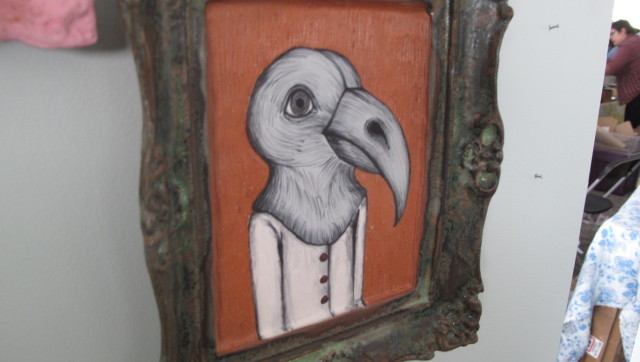 WASHINGTON -- The ordinary craft fair has grown up. The 2012 edition of Crafty Bastards attracted a massive crowd on Saturday, from parents with toddlers, hipsters carrying bags with birds on them and everyone in between filled Union Market on a relatively warm November afternoon.
The knit caps and screen printed posters that are a staple at craft fairs were well represented from Horrible Adorables, Looped Yarn Works, Itty Bitty Press, Scraped Knee and more. Some other highlights included Hand Cut Silhouettes, an artist creating hand-cut silhouettes for each participant and Fancy Beast, a D.C.-based artist that works in miniature paintings. The most popular booth of the day belonged to "Project Runway" winner Jay McCarroll.
Click through the slideshow to see some of our favorite vendors.
PHOTO GALLERY
Crafty Bastards 2012
BEFORE YOU GO