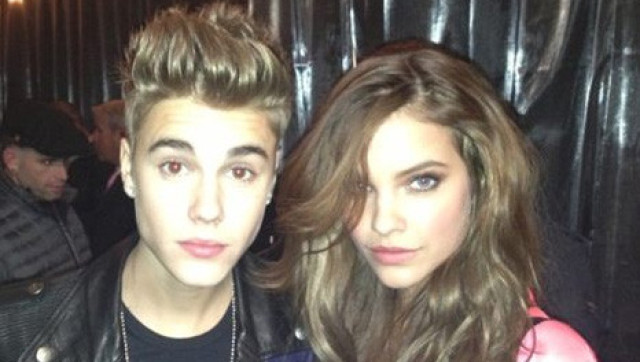 The pop culture world was unpleasantly surprised by Justin Bieber and Selena Gomez's split, but, once the dust settled, a breakout star rose out of the puppy love scandal: Victoria's Secret model Barbara Palvin.
After performing at the lingerie company's fashion show extravaganza, Biebs snapped a post-show photo with Barbara (she also took one with Bruno Mars, but nobody seemed to notice that one). Then, the rumored couple was spotted taking in a Broadway showing of the "Lion King." And then, the 19-year-old model quickly denied the relationship on her Twitter account (more than once). Clearly, the two are just moments away from walking down the aisle together.
Speculation aside, we were curious to know more about this Hungarian-born model who's garnered so much attention. A lot has been said about Barbara Palvin -- granted, mostly by jealous 12-year-olds and tabloid writers. But who is she really? Turns out, she has a pretty impressive fashion resume. Here are just a few of her style world credentials:
.
So she's not just a flash in the pan, after all. And now that her name is making headlines, we can't help but wonder if we'll be seeing more of her on runways and in the pages of magazines. We hope so -- girl's done good thus far...
What do you think of Barbara Palvin? Do you think she'll stick around?
Still want to know more about the model? See all things Barbara Palvin in the slideshow below!
PHOTO GALLERY
All Things Barbara Palvin
Want more? Be sure to check out HuffPost Style on Twitter, Facebook, Tumblr, Pinterest and Instagram at @HuffPostStyle.