"Fat Actress" no more.
Kirstie Alley kicked off her 100 pound weight loss during her time on "Dancing With The Stars" in 2011, and a year later it looks like she's managed to keep the weight off.
The 61-year-old star has been making headlines because of the jaw-dropping confessions she's made in recent interviews while promoting her new book, "The Art of Men (I Prefer Mine al Dente)."
On Sunday, Alley showed off her slim figure while at a Barnes & Noble in Los Angeles for her book signing. The actress donned a leather jacket, black miniskirt and leopard-print shoes for the occasion.
The actress had struggled with her weight for years, and it even inspired the show "Fat Actress," in which she played a heightened-version of herself dealing with her weight in Hollywood. Even after she lost the weight, the actress was still the subject of scrutiny, as she took to Twitter in September 2011, denying that she had weight loss surgery, or was suffering from bulimia. Despite her protests, there were those who still weren't buying her story.
In July, Alley the company for which she helped develop her weight loss program was hit with a class action lawsuit, with the plaintiff alleging that Alley did not lose 100 pounds by using Organic Liaison but rather by dancing the weight off during "Dancing With The Stars."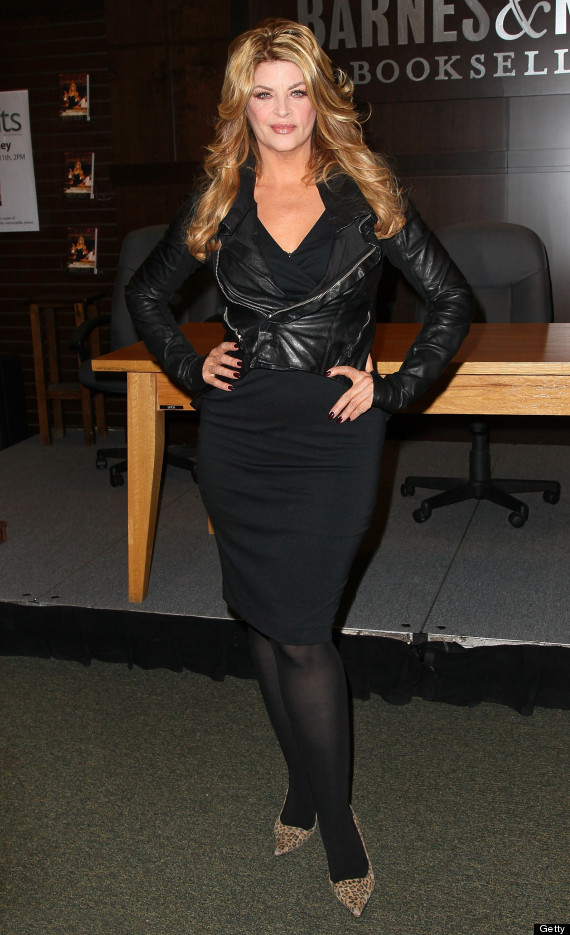 Celebrity Photos Of The Week:
PHOTO GALLERY
Celebrity News & Photos
BEFORE YOU GO