Ashley Greene isn't necessarily worried about Kristen Stewart and Robert Pattinson's relationship -- she's more concerned about how the fans will react to it.
The "Twilight" star, 25, thinks that Stewart's cheating scandal with Rupert Sanders and her on-again relationship with Pattinson will affect the "Breaking Dawn - Part 2" audience.
"I don't know. Hopefully, it won't taint it and people will still be able to enjoy the movie," Greene said when asked by Seventeen magazine if she thinks Stewart and Pattinson's issues will change things for Twi-hards. "I think a lot of people see us as our characters; I really want them to still be able to do that."
But despite what Robsten admirers may think, Greene knows what it's like to be in love and would never wish anything but happiness for her co-stars and friends, who made her time on set very memorable.
"We secretly coordinated a dance-off during a scene! We were all in on it, but [director] Bill Condon didn't know," Greene explained of one of her last days shooting the franchise. "[All the vampires] were supposed to charge at each other and destroy each other, but instead we just started dancing! Everyone did it -- the Cullen clan and probably 20 vampire extras! It was such an amazing way to end it all."
See Greene's Seventeen cover below: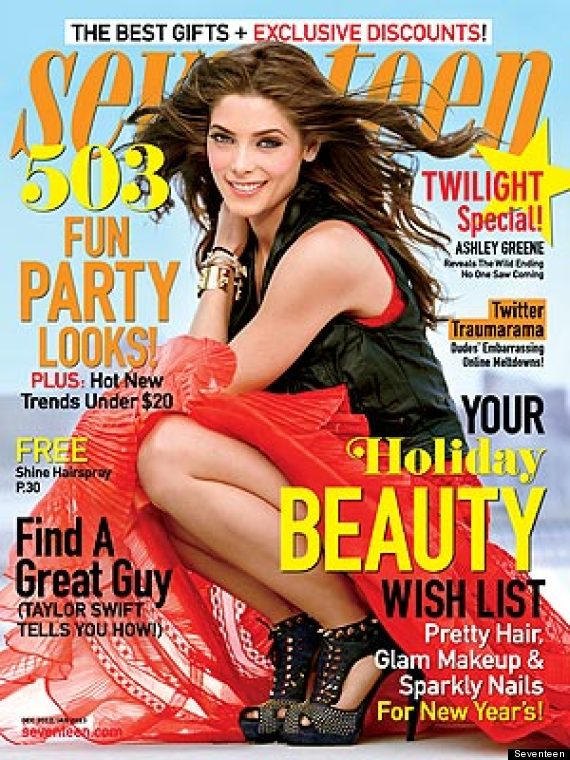 BEFORE YOU GO
PHOTO GALLERY
Kristen Stewart & Robert Pattinson