The only difference between this 16th century nobleman with dueling gauntlet and that 21st century dude in the foreground is the codpiece. (Well, that and a seriously trippy tie-dyed shirt.)
Thank you, Buzzfeed, for finding this gem on Reddit. It made our day.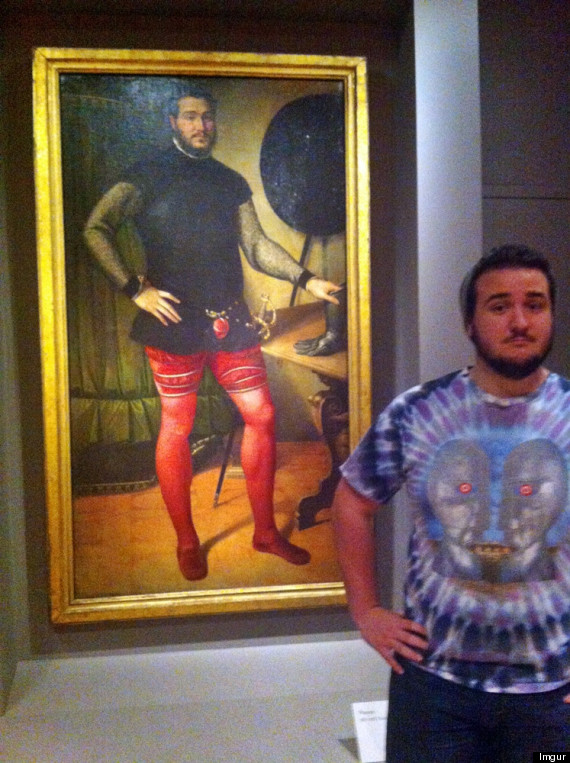 Do you have any dopplegangers in art? Let us know in the comments section below.