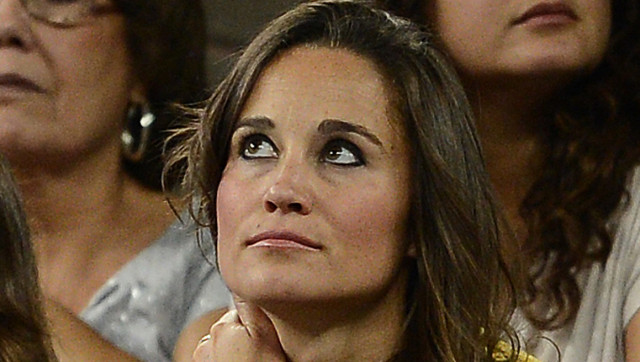 Pippa Middleton's book was highly anticipated by at least three -- if not more! -- American fan girls (that would be us, the staff of HuffPost Style). But apparently there weren't enough eager buyers to shoot Celebrate, Middleton's party-planning tome, up the best seller list: according to the Telegraph, Pips has sold just 2,000 copies in the first week.
That's not a lot for an author with Pippa's level of fame. On Amazon's Best Sellers List, Celebrate is currently clocking in at #318 despite positive customer comments praising the book's straightforward writing and pretty pictures.
Book critics haven't been nearly as generous. After several newspapers penned less than favorable reviews (quoth The Irish Sun, "It is clear that by writing the book Pippa set out to prove that there is far more to her than her pert bottom. But the fact is, there isn't.") and a parody Twitter account began poking fun at her party tips, Pippa took to the web to defend herself. In a first-person essay published in The Telegraph, Pips wrote, "I wanted to produce something that was achievable; something that people would have on their shelves for years; something that was not too fussy -- just simple and comforting."
Which sounds fine to us. But she may need to defend that approach to her publisher, who reportedly paid her an advance of $600,000.
Hey, at least she got a few good outfits out of the deal.
Check out the famous sis at her book launch:
PHOTO GALLERY
Pippa Middleton
Want more? Be sure to check out HuffPost Style on Twitter, Facebook, Tumblr and Pinterest.