BuzzFeed Food did a really nice thing for us, guys. They asked Sam Sifton to boss us around big time about Thanksgiving. In the following video, the former NYT Restaurant Critic takes us all to task. "There is no place for an appetizer," he reminds us.
Although Sifton's rules may seem strict, we're inclined to trust him. He did write a book about Thanksgiving, after all.
BuzzFeed did not, however, stop there. After getting Sifton to shout these rules at us (for our own good) they started building hyper-serious, LOLcat-reminiscent quotation images like the one below.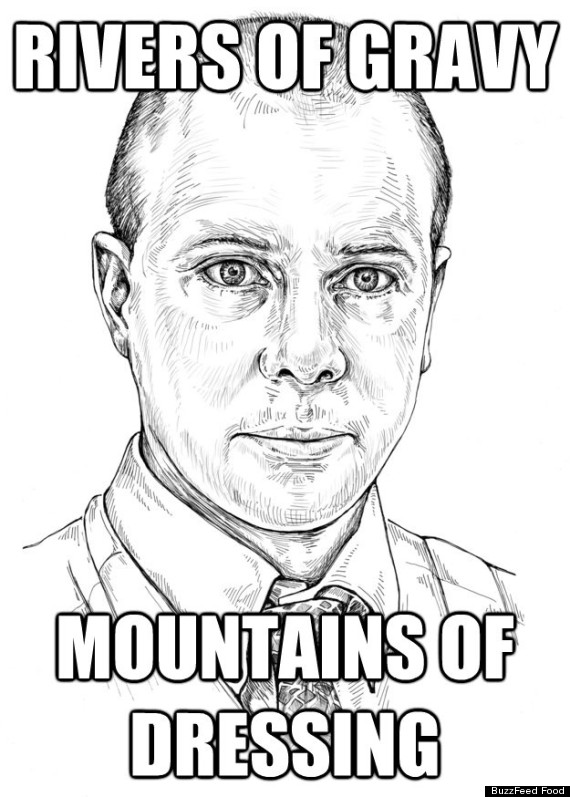 Go check out all the amazing photos (and make your own!) on BuzzFeed Food.
Want to read more from HuffPost Taste? Follow us on Twitter, Facebook, Pinterest and Tumblr.
You heard Sifton, you WILL make a turkey.
PHOTO GALLERY
Turkey Recipes
BEFORE YOU GO