It's not everyday that you see a banana in place of a phone in a public phone booth, or beach balls as swings. For Madrid artist SpY, these "interventions" are the "parenthesis in the automated inertia of the urban dweller." By appropriating these urban elements, SpY makes room for new ways of seeing.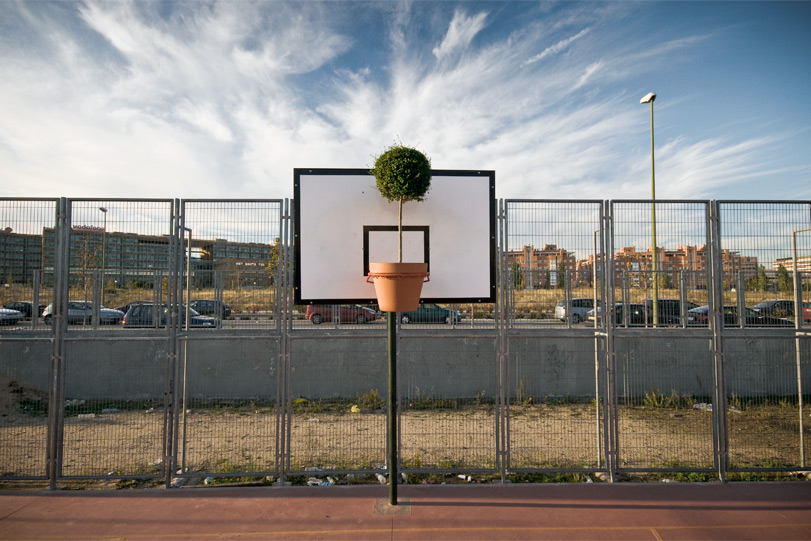 During the '90s, the artist abandoned graffiti as his medium and instead began exploring a different means of "artistic communication" by remixing everyday objects to create new meanings and contexts.
SpY, whose work can be seen around the world, is a true master of the unexpected. Here's to hoping that one day we will stumble upon a spider web in place of a soccer goal net.
Take a look through the slideshow below to see more of SpY's "interventions" and let us know your favorite in the comments section.
PHOTO GALLERY
SpY - Interventions