There are two distinct ways to wear a sheer skirt. One way, you cover up underneath and manage to just barely avoid a wardrobe malfunction while impressing everyone with your sartorial audacity. The other way... well, you just suffer a wardrobe malfunction.
Kristen Stewart opted for option #1 last night, demonstrating her sheer-bottomed savvy at the "Twilight: Breaking Dawn, Part 2" premiere. But Tamara Beckwith, a British socialite and occasional reality TV star, spent Monday night veering into option #2.
While leaving a private dinner for de Grisogono jewelers in London Monday night, Beckwith unfortunately let her sheer-paneled dress slide, revealing a pair of hot pink underwear underneath. Whoops.
To be fair, it wasn't much more than she had intended to reveal anyway: the navy beaded cocktail dress had a sheer backside with a lining just covering the butt. But we bet Tamara would've chosen matching navy undies if she's known the bouncers would be getting a full view.
Oh well. Next time.
PHOTOS: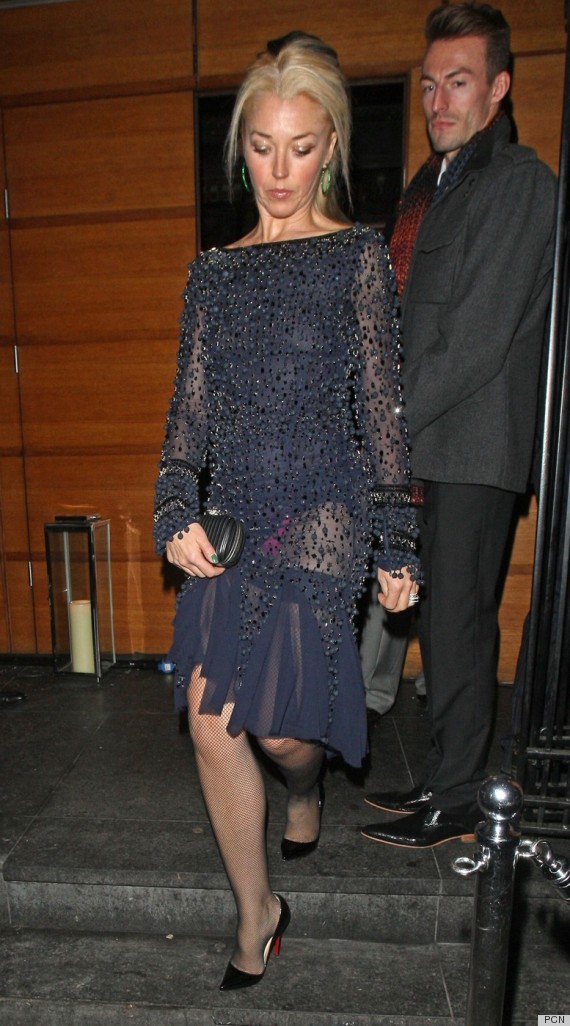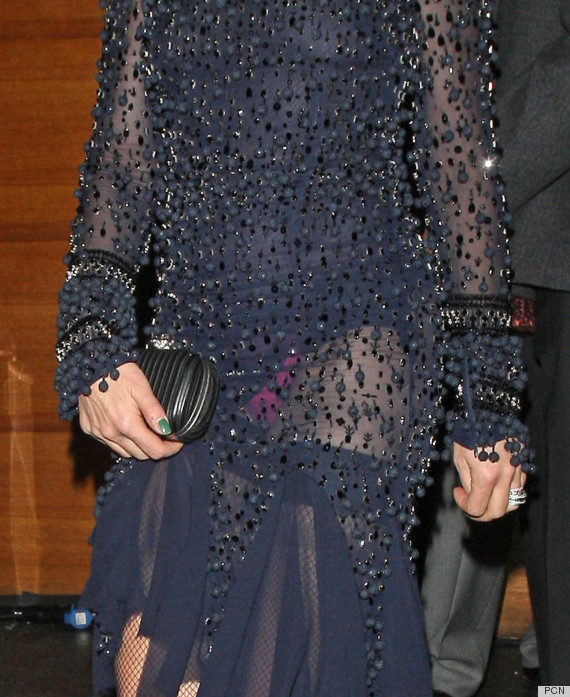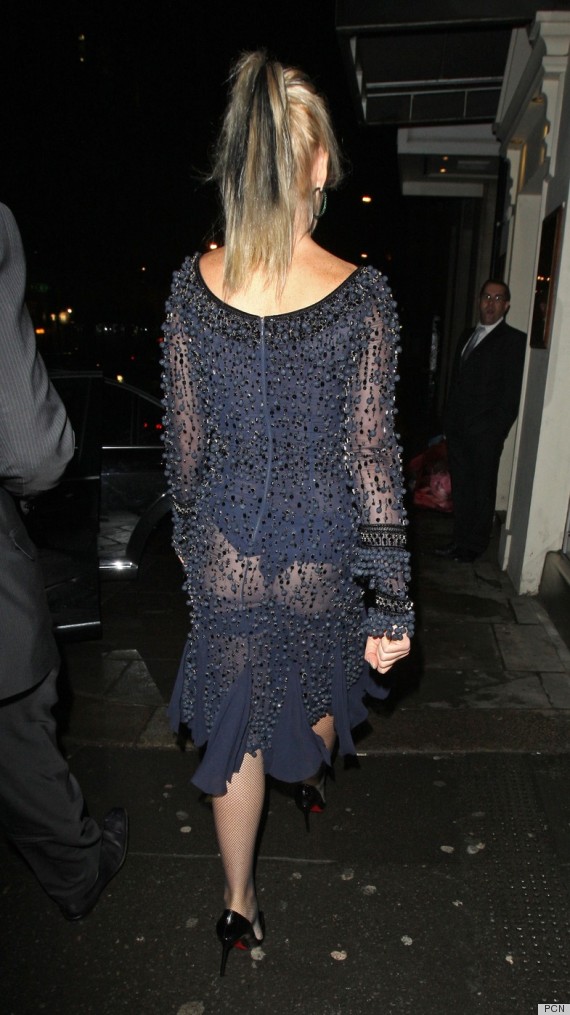 See more outfits gone wrong (NSFW):
PHOTO GALLERY
Eek! Wardrobe Malfunctions (NSFW)
Want more? Be sure to check out HuffPost Style on Twitter, Facebook, Tumblr and Pinterest.