Raise your hand if you want to be reincarnated as Beyonce in your next life.
The 31-year-old singer showed off a few snapshots from her luxury lifestyle -- including one of herself wearing no makeup and rocking a blue bikini top, while on a yacht.
Can we just say it's totally unfair how absolutely gorgeous Bey looks when she goes au naturel?
Last week, the singer was busy endorsing President Barack Obama right up until election night, and from her newest batch of photos, it looks like she took some time to relax and enjoy the finer things in life -- like a 1996 bottle of Saint-Emilion Grand Cru, and a delicious-looking meal.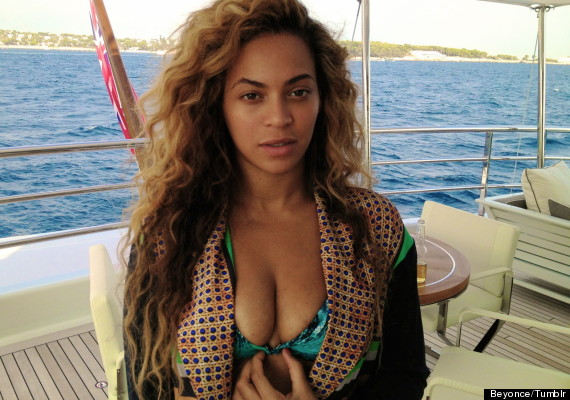 Check out more stars who stepped out without makeup:
PHOTO GALLERY
No Makeup, Still Gorgeous!
BEFORE YOU GO