By Kate Phillips
The diverse and lengthy career of photographer Eve Arnold, who passed away earlier this year, not long before her 100th birthday, includes an extraordinary collection of intimate imagery of celebrities. Arnold began shooting at a time when photography was about highly idealized, retouched, and carefully lit portraits of Hollywood starlets. Arnold offered a refreshing alternative, using available light and informal settings; most importantly, she built meaningful relationships with the personalities she photographed.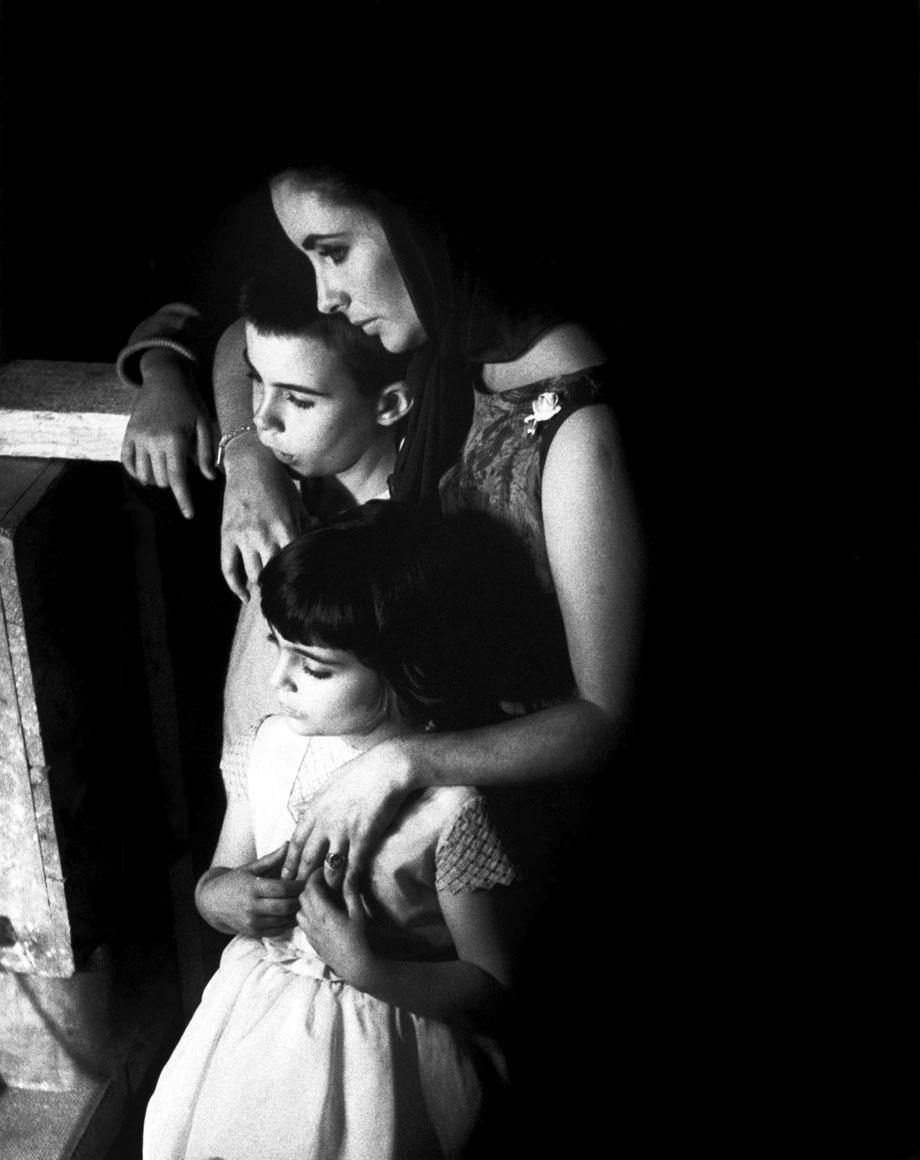 Elizabeth Taylor with her daughter on the set of the film Becket, watching Richard Burton playing a death scene, England, 1963.
Eve Arnold/Magnum Photos.
Arnold was often hired as a stills photographer on film sets, focusing equally on moments between shots as on what unfolded in front of the movie cameras. In her chronicle of life in the cinema, Film Journal, she wrote, "If the chemistry is right between star and photographer and the geometry of the pictures pleases the star, often the two people end up with a long-term professional friendship during which they continue to work together and to produce highly personal images. Such was my case with John Huston, Vanessa Redgrave, Marilyn Monroe, Isabella Rossellini and Mikhail Baryshnikov."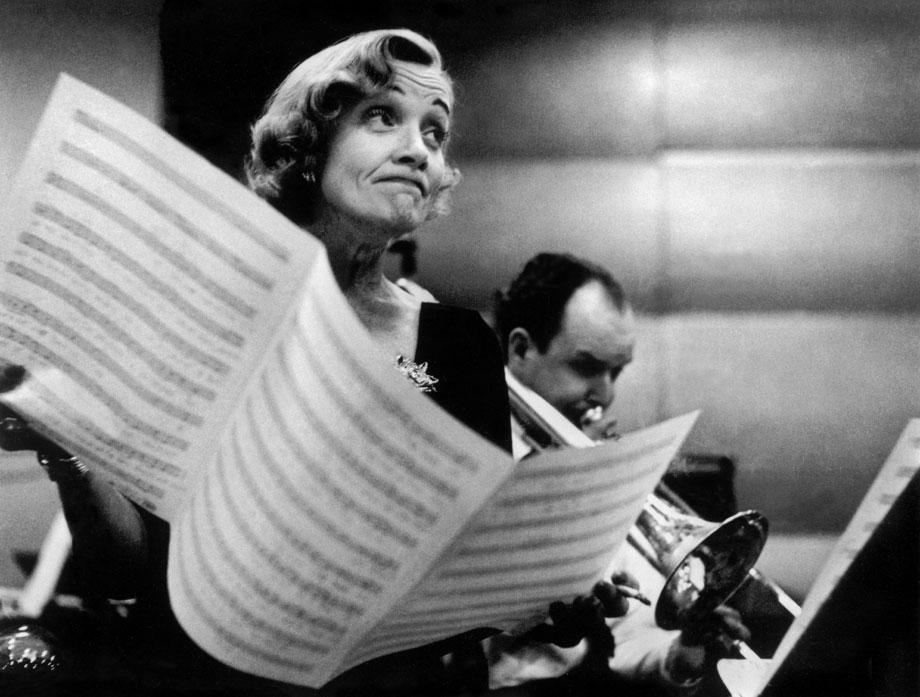 Marlene Dietrich at the recording studios of Columbia Records. She was 51 years old and starting a comeback in show business. Work could only begin at midnight, at the advice of Marlene's astrologer, New York City, 1952.
Eve Arnold/Magnum Photos.
Marlene Dietrich was the first celebrity Arnold was hired to shoot during Dietrich's recording session at Columbia Records in 1952. Arnold later wrote, "Recording sessions were stimulating to photograph, because everything was in motion: the subject, the musicians, the technicians and the photographer. You needed fast reflexes to keep up with moving targets, and sensitivity and skill to get the pictures while keeping out the performers' eyeline so as not to break their concentration. You also needed to be careful not to photograph during the soft musical passages so the click wasn't heard on the recording. Even now when I think about it I feel the tension in my muscles that I felt then while waiting for fortissimo passages in the music."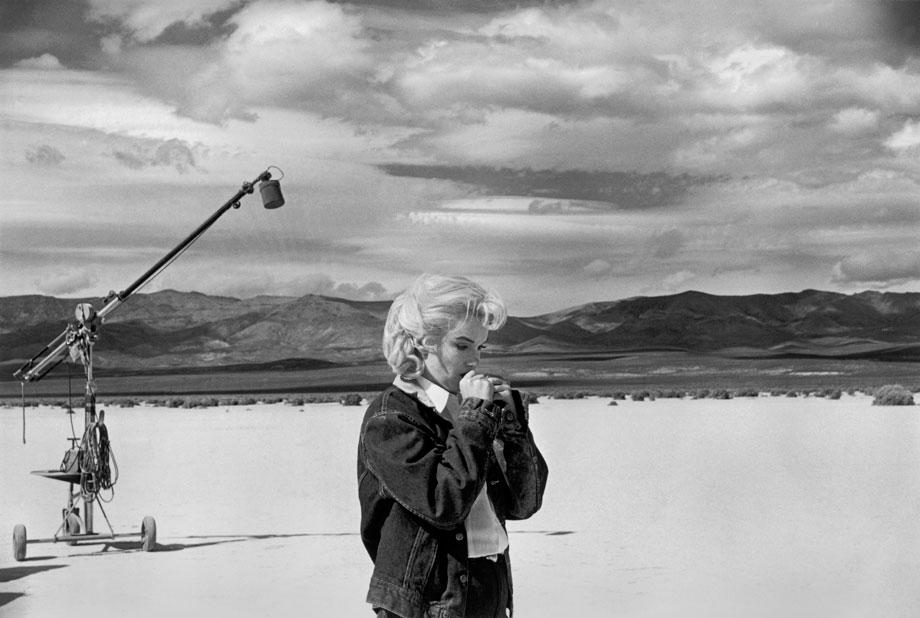 Marilyn Monroe in the desert going over her lines for a difficult scene she is about to play with Clark Gable in the film The Misfits, by John Huston, in Nevada, 1960.
Eve Arnold/Magnum Photos.
Arnold photographed Monroe many times. Film director Beeban Kidron, who worked as an assistant to Eve as a teenager, commented, "She sought neither to judge nor promote, but to let her subject find her relationship to the camera. Eve was a 'safe place' and Marilyn repaid her by providing some of the most open and intimate pictures. …The photographs are so normal that Marilyn's beauty appears almost achievable."
Scroll through the slideshow below for more of Arnold's stunning shots:
PHOTO GALLERY
An Intimate Look at Hollywood's Greatest Starlets