She might be one of the most beautiful women in Hollywood, but believe it or not, Jessica Chastain is guy shy.
The 35-year-old actress, who's currently single, admits she's not one to chase after men -- she'd rather be "wooed."
"I'm very shy when it comes to guys," Chastain reveals to Marie Claire magazine, which she covers for the December issue.
According to the "Lawless" star, one of her friends explained to her, 'Now that you're successful, you have to be more overt with men, you have to make it very clear that you're interested, otherwise they won't [approach you].' But Chastain isn't into that method. She says, "I like to be wooed, but I've had to be more outwardly available, I guess."
This comes as no surprise to the red-headed beauty, who admits even in college, she wasn't interested in finding dates.
"I never wanted to be a movie star. I wanted to be an actor," Chastain explains of her time at Juilliard, adding, "I don't really drink, and I've never been to a rave. I used to cut school to read Shakespeare, not to make out in the park."
Check out photos from Jessica's Marie Claire spread below: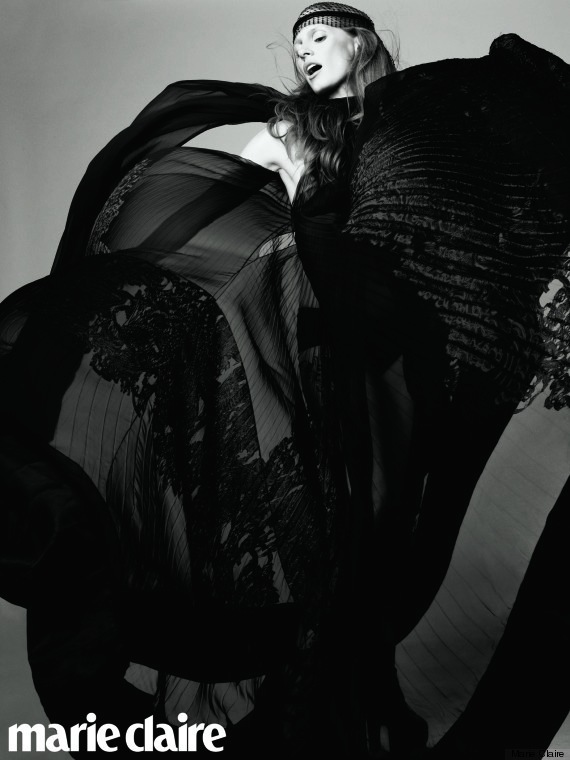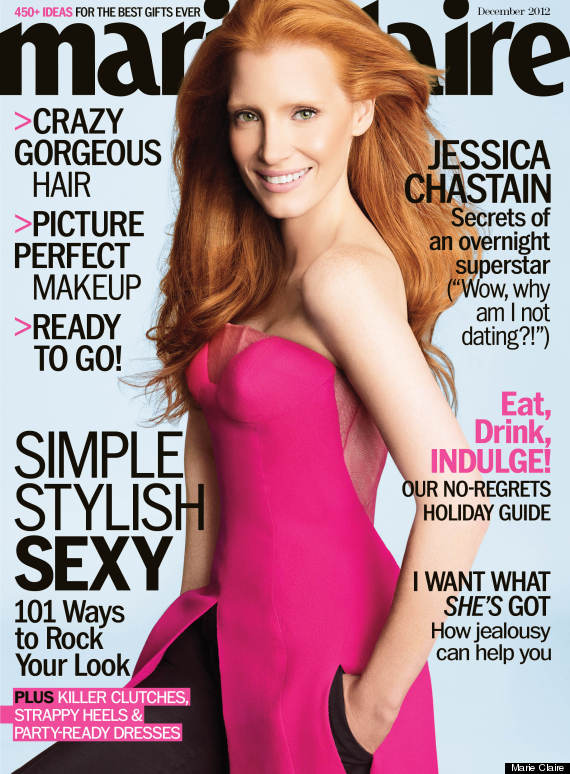 BEFORE YOU GO
PHOTO GALLERY
Celebrity News & Photos