We all know BuzzFeed for its viral posts that promise to instantly make your day better and prove that there are some things everyone can agree on, even amidst an intense presidential election. So, where does all of this creative genius come from? Thanks to Fast Company, you can take a peek inside the site's NYC headquarters, where founder Jonah Peretti (also one of the founders of The Huffington Post!), chief creative officer Jeff Greenspan and the rest of their web-savvy team produces endless GIF compilations and addictive posts.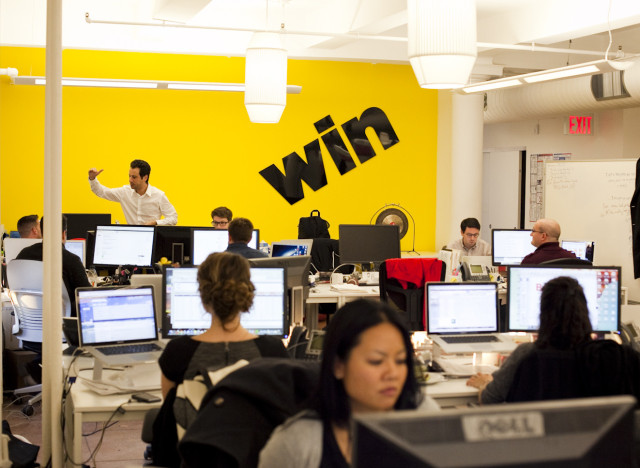 Photo by Drew Anthony Smith
To foster creative collaboration, the layout is completely open. Cubicles line the windows, with offices in the center of the room, allowing natural light to fall on each employee's workspace. The same icons that readers can click on the site to share their reactions to each article (such as LOL, WTF, OMG) can be found adorning the walls throughout the office. Brainstorm room walls are covered with ideas scribbled across the glass with dry-erase marker. And the whole office reflects the site's red, white, yellow and black color scheme, making the final product even more connected with the work behind it.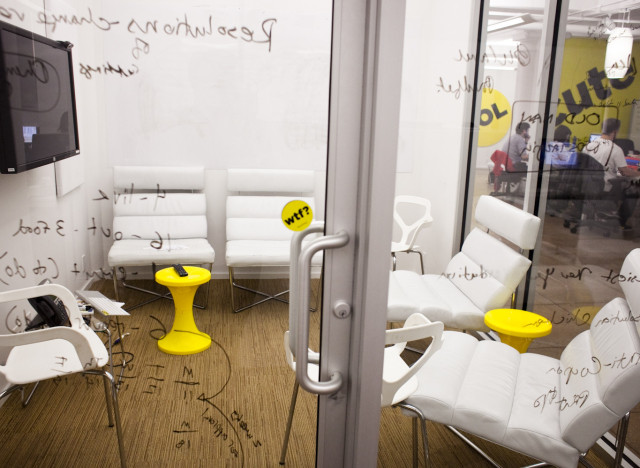 Photo by Drew Anthony Smith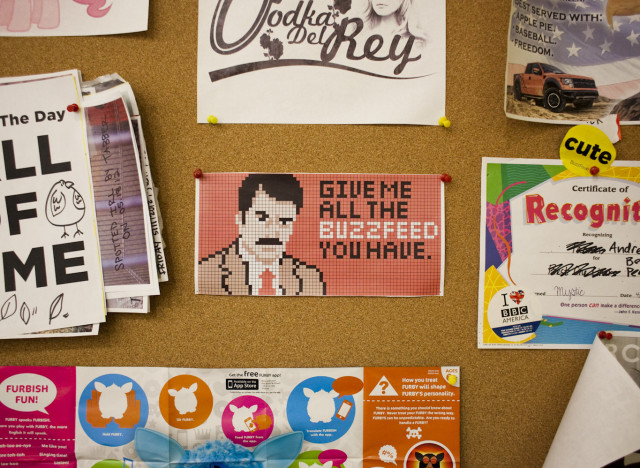 Photo by Drew Anthony Smith
To check out the full story and see more photos, head over to Fast Company.