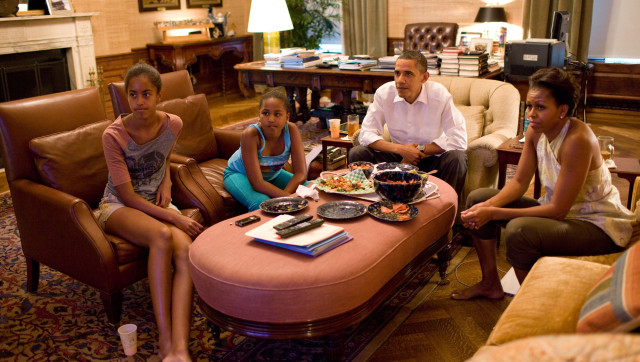 A few weeks ago we asked our readers who they'd prefer as a neighbor: President Obama or former Massachusetts Gov. Mitt Romney. Well, if you chose the President, your dream can now come true.
According to AFP the empty lot next to the Obamas' Chicago home is for sale. @properties agent Anthony Rouches told the news outlet that the sellers are hoping to get a little less than $900,000 for the corner lot located in Kenwood at 5050 South Greenwood Avenue.
According to the Chicago Tribune, the land was bought by Rita Rezko, wife of the now convicted Tony Rezko, in 2005. Following his indictment, the Obamas purchased a portion of the lot, while another couple, home on the other side of the Obamas' located at 5040 South Greenwood Avenue sold for $1.4 million.
So, there you have it. If you're looking to move next door to America's favorite couple, all you need is some big bucks and approval from the Secret Service. For more info, read AFP's full story.
Have something to say? Check out HuffPost Home on Twitter, Facebook, Pinterest, Tumblr and Instagram.
BEFORE YOU GO