It's the wedding of the century ... but you have to bring your own snacks.
NBC has released the official invitation to Liz Lemon's (Tina Fey) wedding to Criss Chross (James Marsden), her beau of two seasons.
No word on whether Cheesy Blasters is sponsoring the occasion, but check out the invite below. The "30 Rock" episode airs Thursday, November 29 at 8 p.m. ET on NBC.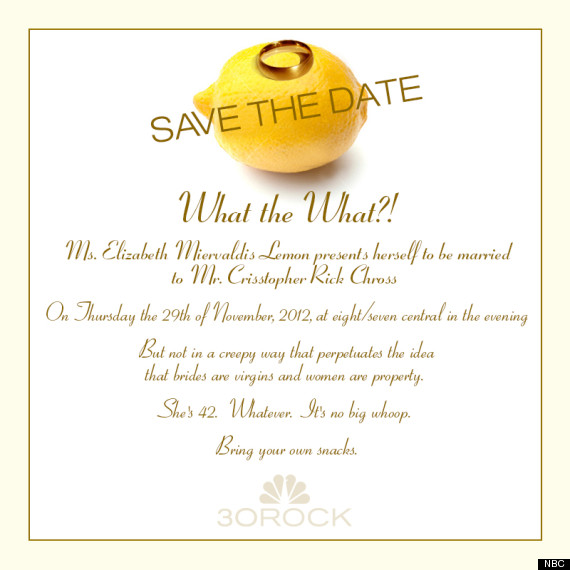 BEFORE YOU GO