Who doesn't love Rebel Wilson?
The Aussie actress has proved a scene stealer in flicks such as "Pitch Perfect" and "Bridesmaids" with her bawdy comic flair. And like everyone else, it seems Zac Efron has developed a crush.
"She's a Laker fan too??? I think I'm in love. -Z," the 25-year-old "Paperboy" actor tweeted Wednesday, along with a photo of himself planting a smooch on Wilson, 26, at a Los Angeles Lakers game.
For her part, Rebel tweeted, "Half time at Lakers hanging with main man @ZacEfron, freestyle rapping etc x."
Having played a teen basketball star in both the "High School Musical" franchise and "17 Again," Efron is presumably a longtime enthusiast of the sport. (We can only hope that Efron taught the Lakers some of Troy Bolton's signature moves.)
She's a Laker fan too??? I think I'm in love. -Z say.ly/bwl4zXC

— Zac Efron (@ZacEfron) November 14, 2012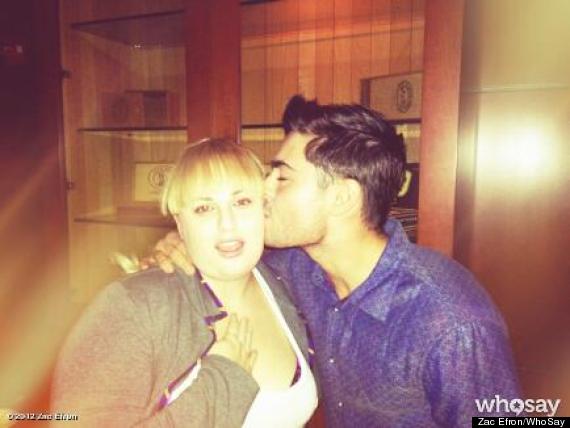 BEFORE YOU GO