WARNING: "Racy" photo below.
Last week, Europa Editions, a publisher of world literature in translation, wrote on their Facebook page that one of their novels, The Proof of the Honey by Salwa Al Neimi, has been removed from the iTunes bookstore due to the image on its cover.
Apple has censored books before. Earlier this year, Naomi Woolf's Vagina, a feminist analysis of female anatomy, was asterisked in their store, written as "V****a." They've also eliminated portions of Ulysses, Moby Dick and the Kama Sutra. What makes the removal of Salwa Al Neimi's book unique is that it was censored not due to its content, but its supposedly pornographic cover.
The erotic novel discusses the role of sex in modern Arabic society, and its cover features the backside of a reclining, naked woman. This may seem worthy of removal, but, as Europa Editions points out, "classical nudes by Ingres, Renoir, and Botticelli, not to mention photography by Man Ray," are not deemed inappropriate by Apple, nor are modern books with similar covers.
The Proof of the Honey has been banned in the author's home country of Syria as well. For that reason, publishers such as Melville House have called this censorship "particularly appalling." Melville House also notes that the timing of the removal is peculiar: the book had previously been available in the iTunes store since 2009.
Although The Proof of the Honey has been described as erotic, it is also the story of an Arabic intellectual living in Paris. Publisher's Weekly says of the book, "the narrator's description of her sexual awakening with the Thinker delivers sensationally beautiful erotic moments, revealing a skillful, enticing voice from the Arab world."
Have a look at the banned book's cover, and let us know what you think in the comments: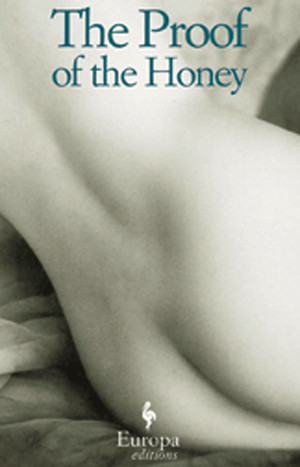 BEFORE YOU GO
PHOTO GALLERY
50 Best Book Covers Of 2011