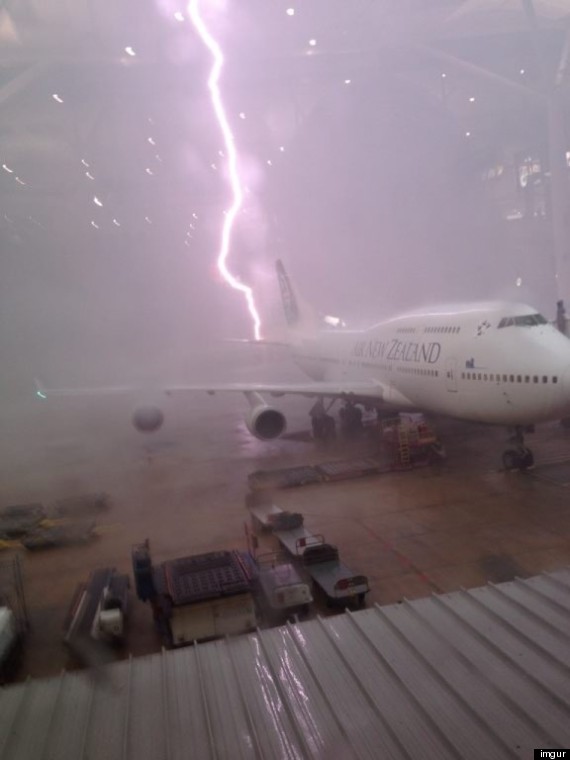 In the photo, a bolt of lightning appears to strike near an Air New Zealand passenger jet that is parked at the gate.
Although it could be an illusion caused by perspective, several Reddit users who cross-posted the photo to different forums on the social news site described lightning hitting the plane.
The original post, submitted by user "mongaloid" to the Brisbane subreddit, referred to delays caused by the storms. The user said his mother took the photo at the airport while waiting for her flight to Fiji.
More than 22,000 lightning strikes hit the southeastern part of the state between 7 p.m. and 11 p.m., local time Nov. 17, according to the Australian.
The last confirmed civilian airplane crash due to lightning strike occurred in 1967, when a bolt hit a fuel tank, according to Scientific American.
BEFORE YOU GO
PHOTO GALLERY
Australian Beaches