We're very excited to syndicate one of our favorite columns, 'What Is It? What Is It Worth?' from one of our favorite magazines, Country Living. All text and images below are provided by Country Living. Get ready to be surprised!
"I found these cards in a desk I inherited. How old are they?" - D.L., Hadlyme, Connecticut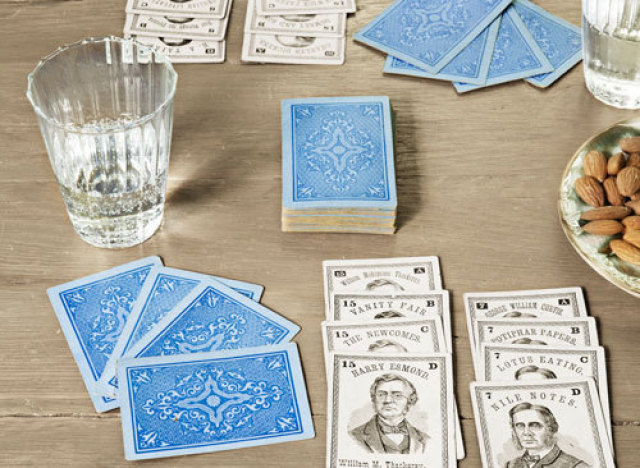 Circa-1890 Game of Authors Cards
Our antiques specialist, Helaine Fendelman, appraises your finds and collectibles.
Created in 1861 by journalist Anne Abbott of Beverly, Massachusetts, the Game of Authors was played much like Go Fish, the goal being to amass groups of four, or "books." The main difference? Instead of asking for jacks and queens, opponents inquired, "Do you have Thackeray's Vanity Fair?" Abbott's literary pastime proved immensely popular: Over the next few decades, dozens of game manufacturers, including Milton Bradley and Parker Brothers, produced their own versions. This example is an expanded deck, boasting handsome depictions of 25 different authors—among them Charles Dickens and Washington Irving. Though the set remains in good condition, it's missing some cards and the packaging. Without the latter, we can't identify the maker for certain. A complete game, with instructions and the original box, could fetch $150. As is, this one still scores a decent appraisal.
What It's Worth: $50
Also check out on CountryLiving.com: