Nothing like blowing out your hair and throwing on some makeup for a nice run in Miami...
Kim and Kourtney Kardashian were spotted enjoying a brisk jog yesterday afternoon (Nov. 17), with their camera crew following close behind. Kim, 32, wore a tight black tank-top, spandex and sneakers, while Kourtney, 33, opted for a loose-fitting black shirt with leggings.
Although Kim is somewhat happy with her Kardashian curves, the reality star is tagging along as Kourtney sheds the last of her baby weight.
"I'm hoping to slim down a little bit, and I'm not afraid to say it," Kim recently told Life & Style magazine, adding that she and boyfriend Kanye West like to go out to dinner every now and then. "I think everyone goes up and down in whatever that comfortable love relationship phase is where you like to eat out, but now it's time to get it together again."
Check out photos of Kim and Kourtney's workout below: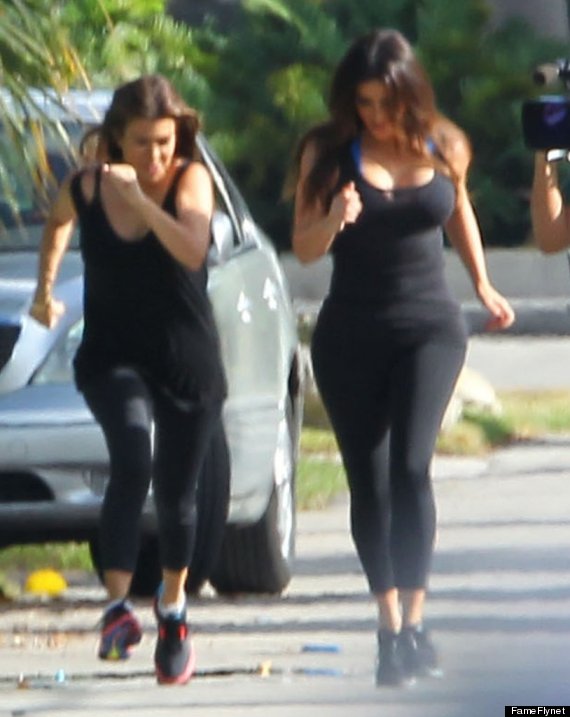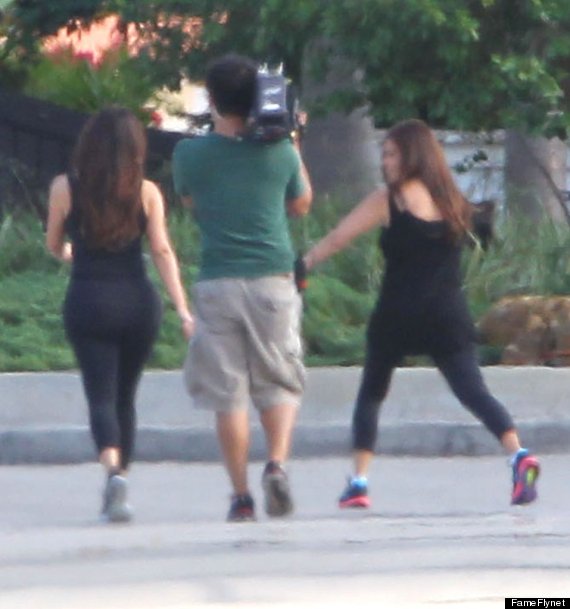 BEFORE YOU GO
PHOTO GALLERY
Kim Kardashian's Butt