Israel has escalated its bombing campaign in Gaza over the past week, targeting Hamas' supply of rockets.
Militants hit Tel Aviv, about 50 miles north of Gaza, with a barrage of rockets Thursday -- the first time such missiles have reached Israel's second-most-populated city. Air raid signals sounded in Jerusalem on Friday, as Palestinian militants aimed rockets at the city that was once thought to be beyond the range of rockets fired from Gaza. The New York Times reported on Saturday that Iran has supplied Hamas with rockets with the ability to hit long-range targets.
The massive weapons arsenals and tit-for-tat strikes represent the most intense fighting between Hamas and Israel in years.
The Jerusalem Fund for Education & Community Development, an independent, Washington D.C.-based non-profit group, released an infographic on Monday illustrating the different types of weapons available to Israel and Palestinian groups.
Check out the infographic below, courtesy of the Jerusalem Fund, to review the most significant weapons being used in the conflict and their respective ranges.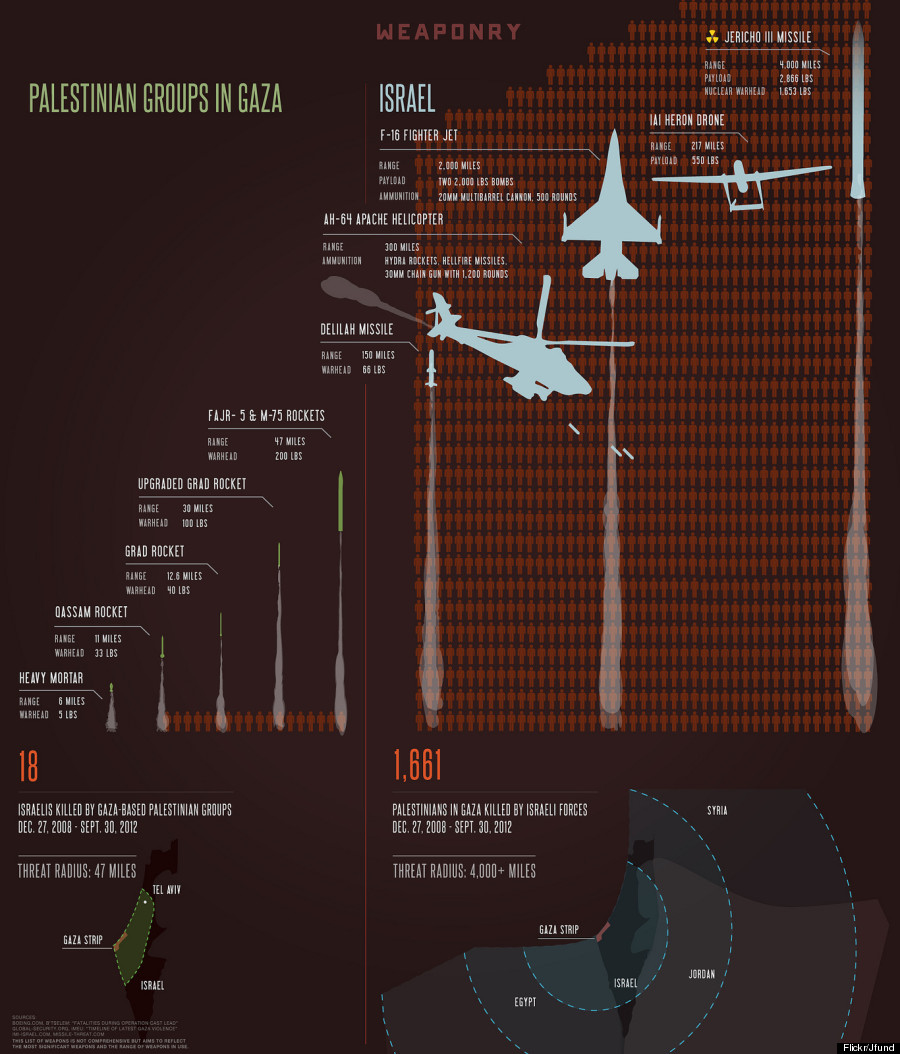 BEFORE YOU GO