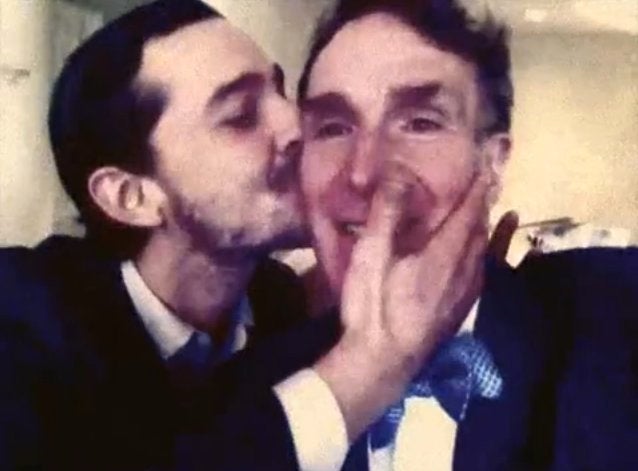 Celebrities get starstruck too -- sometimes, over unlikely idols.
When Shia LaBeouf ran into Bill Nye The Science Guy at the SET (Science, Engineering & Technology) Awards in Beverly Hills, he couldn't have been more excited -- he even kissed the nerdy TV personality on the cheek.
The two taped their encounter, where LaBeouf told Nye, "Yo, I grew up with you. This is crazy." Nye replied, "And you're still talking to me ... Let's change the world!"
Watch the video and see Nye's tweet of the two together below. (And in case you were wondering, LaBeouf was at the SET Awards to present the legacy award to Michael Bay.)
PHOTO GALLERY
hollywood geeks
BEFORE YOU GO