Newlywed Anne Hathaway is feeling broody!
The "Les Miserables" star, 30, who tied the knot with Adam Shulman on Sept. 29 after four years of dating, has confessed that she's ready to start a family -- and soon.
"I'm the only one here who's not a mother. I hope to join the ranks soon," Hathaway tells The Hollywood Reporter in a candid chat alongside actresses Naomi Watts, Helen Hunt, Amy Adams, Rachel Weisz, Marion Cotillard and Sally Field for the magazine's Nov. 30 issue.
When discussing how fame has changed their lives, Adams, who's the mother of 2-year-old Aviana, admits that the paparazzi bother her more than anything else.
"I am going to get in an altercation with the paparazzi. It's going to happen. They keep focusing on my child," Adams said, asking the other actresses, "You guys are mothers. How do you handle it? Because I need to calm down. I have a really bad temper. I need to learn how to control myself."
"I'm thinking about that because I really want to have a baby," Hathaway chimed in, "and my husband and I are like, 'Where are we gonna live?'"
As for this husband of hers, Hathaway says he's different from other men she's been with, and that's why it works.
"He's a keeper," she tells Vogue's December issue, saying she's found "true love -- the full-on romantic, till-death-do-us-part real deal."
We hope to hear some pregnancy news soon!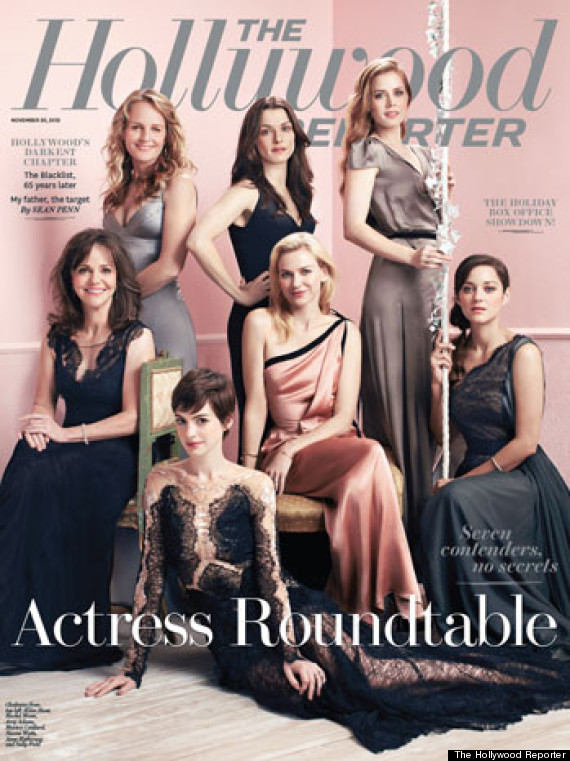 BEFORE YOU GO
PHOTO GALLERY
Anne Hathaway and Adam Shulman