We have good news for aficionados of McDonald's Quarter Pounder burger. The chain is testing three new varieties of the iconic sandwich: Habanero Ranch, Deluxe and Bacon and Cheese.
The website Brand Eating reports that McDonald's is floating the burgers as possible replacements for its Angus Third Pounders, which in 2009 became the company's first new burgers since 2001.
The new Quarter Pounders made their first appearance Tuesday in local McDonald's eateries in the Sacramento, Stockton and Modesto area of Northern California. They'll go on to appear in a slew of other California counties, detailed in a company press release.
Here's a closer look at the three new burgers: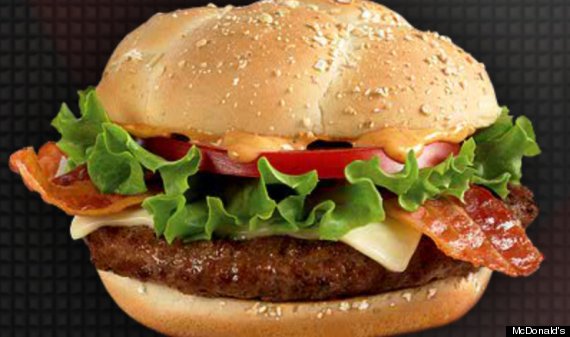 The Quarter Pounder Habanero Ranch is topped with cheddar cheese, hickory-smoked bacon, lettuce, tomato and a habanero ranch sauce.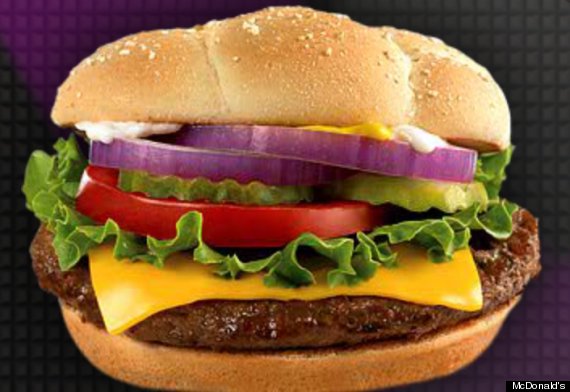 The Quarter Pounder Deluxe features American cheese, leaf lettuce, tomato, onion, crinkle-cut pickles, mayonnaise and mustard.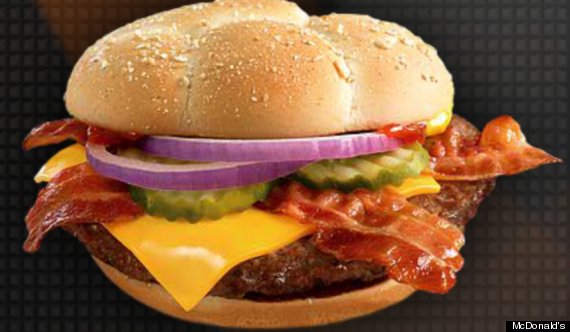 The Quarter Pounder Bacon and Cheese comes with American cheese, hickory-smoked bacon, onion, crinkle-cut pickles, ketchup and mustard.
McDonald's is also rolling out an Egg White Delight McMuffin in Austin and Atlanta. The sandwich, which comes with Canadian bacon and white cheddar cheese, runs 260 calories in contrast to the original Egg McMuffin's 300.
We have to wonder if these new offerings are an effort to rejuvenate sales, which recently fell for the first time in nearly a decade.
BEFORE YOU GO
PHOTO GALLERY
Food & Wine's Best Burgers in the U.S.