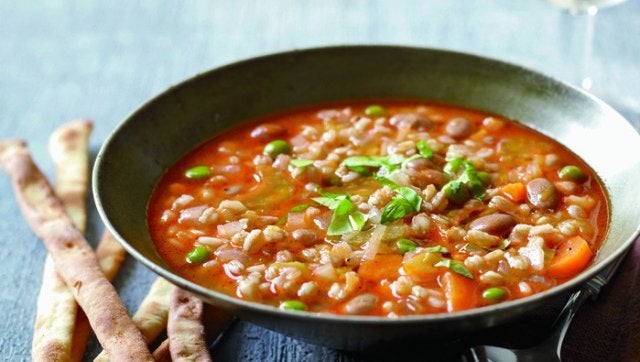 Tomorrow is Thanksgiving. Just think of all the stuffing you're going to pile on your plate. Think of the sweet potato casserole crowned with toasted marshmallows. And the pie, don't forget about the pie! But today is the day before Thanksgiving, which means it's the perfect day for a healty farro soup recipe.
Farro is an ancient grain that's making a comeback -- it's healthy, good for you and tastes great too.
Get more healthy recipes.
PHOTO GALLERY
Barley Recipes
BEFORE YOU GO