What is going on here?!
Helen Mirren got a bit handsy last night (Nov. 20) at the premiere of "Hitchcock" at the Academy of Motion Picture Arts and Sciences Samuel Goldwyn Theater in Beverly Hills, Calif. As she greeted her co-star Jessica Biel on the red carpet, it sure looks like Dame Mirren, 67, copped a feel, checking out the newlywed's sexy sideboob in a black backless Gucci dress.
"Lemme tell you about my girl crush on these two... Helen and Toni! #hitchcock," Biel tweeted, along with a photo of her and her lovely co-stars.
We could only imagine what would have happened if Scarlett Johansson showed up...
Check out a photo of Helen and Jessica's intimate moment below: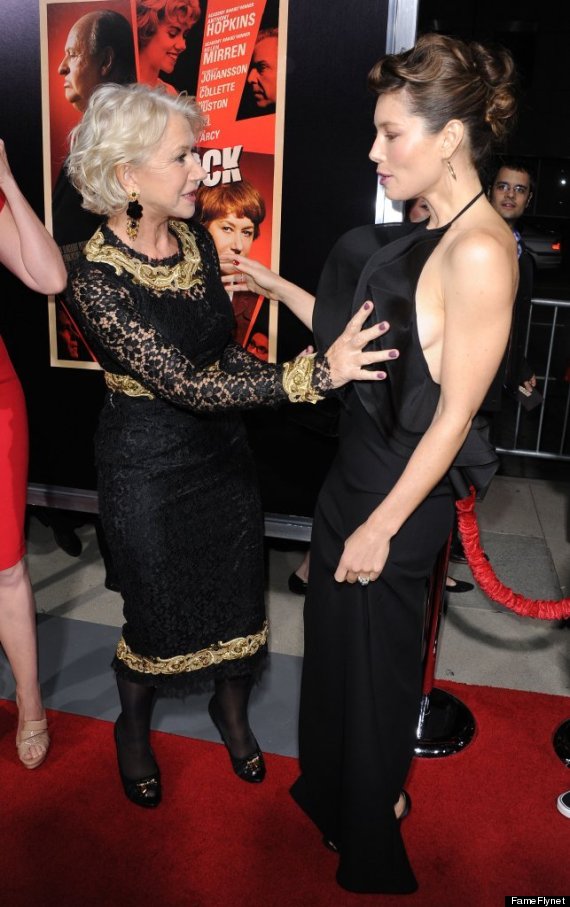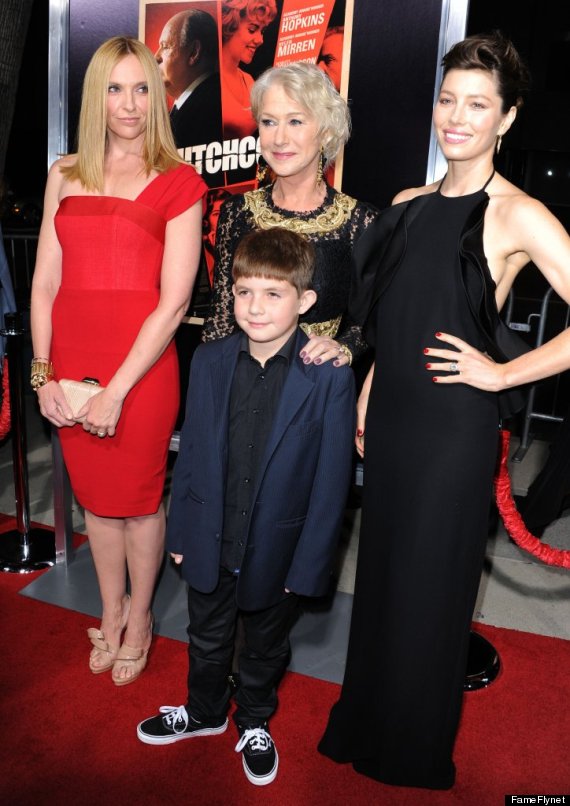 CLARIFICATION: We don't know for sure that Dame Helen Mirren's right hand made contact with Biel, but it sure looks like it.
BEFORE YOU GO
PHOTO GALLERY
Celebrity News & Photos