Community commentary might not seem like something you'd rattle off at the Thanksgiving Day table. Comments tend to be where readers we get riled up about bureaucracy, debate feelings and politics. But this week, it's also where we give thanks.
In a recent post where HuffPost staff waxed poetic on what makes them most thankful in 2012, readers shared in the wealth and also spread gratitude around. And that's not the only time our community has taken a moment to give thanks – the word "thankful" is actually a popular term used by commenters across the site.
Below is a list of 25 comments that made us proud of The HuffPost community.
What are you thankful for? Tell us in the comments below.
1.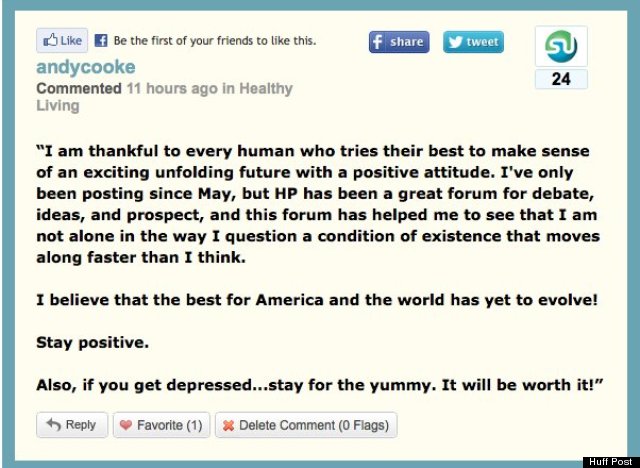 2.

3.

4.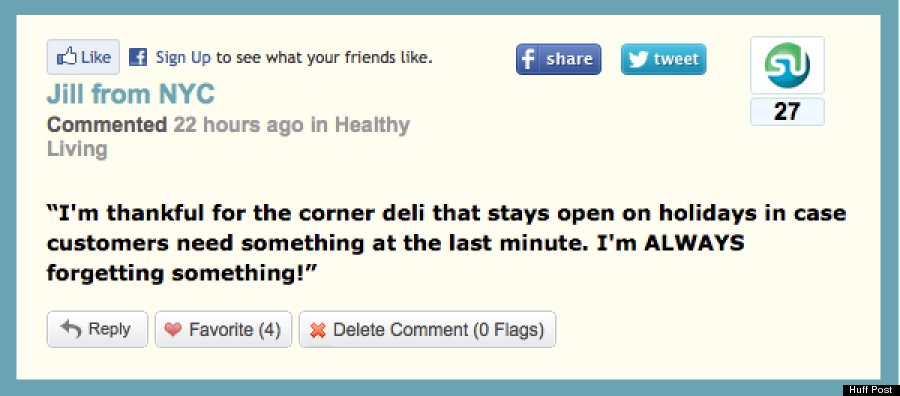 5.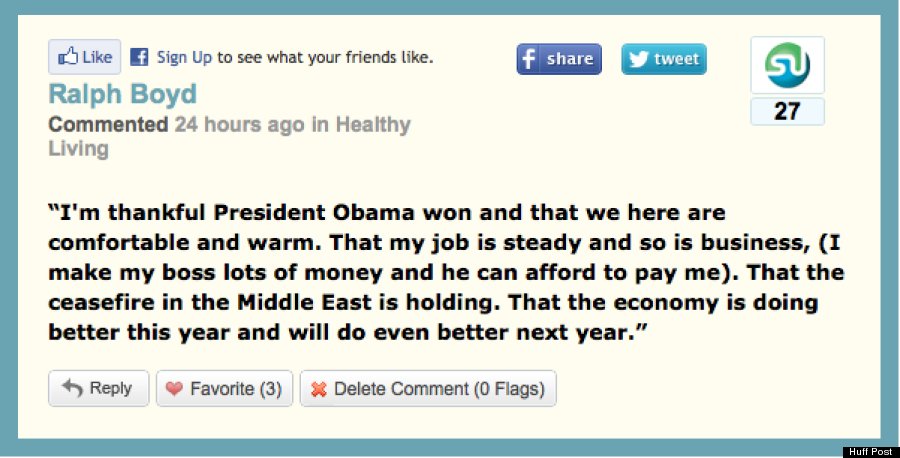 6.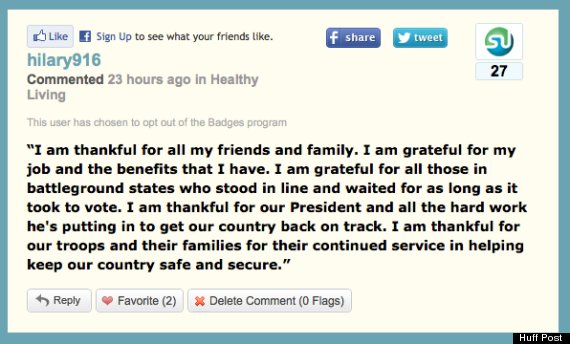 7.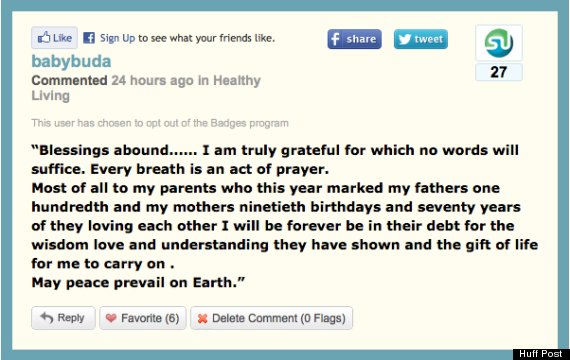 8.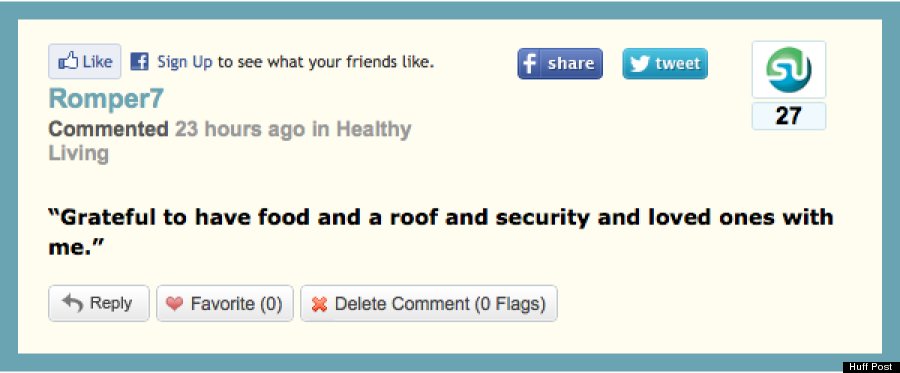 9.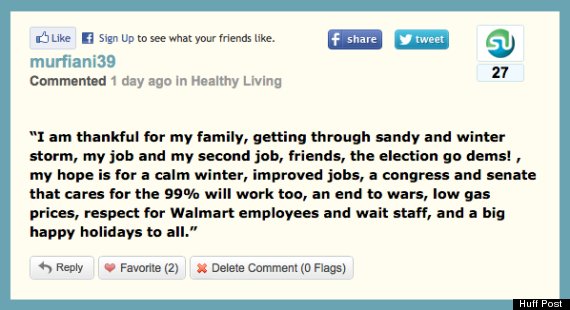 10.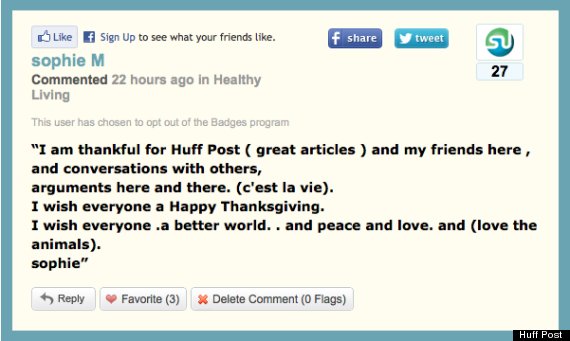 11.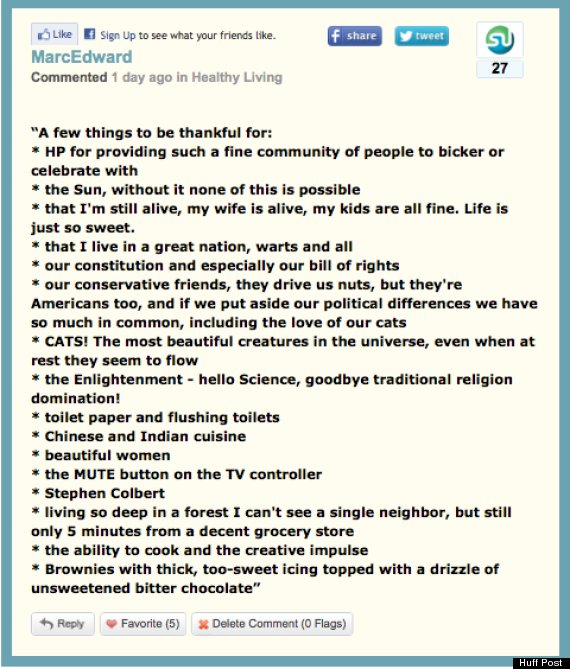 12.

13.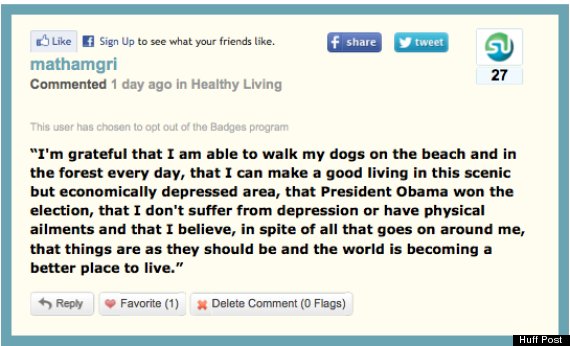 14.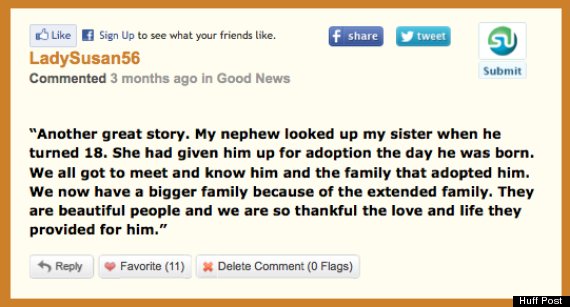 15.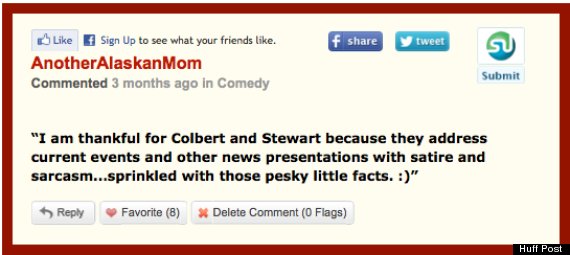 16.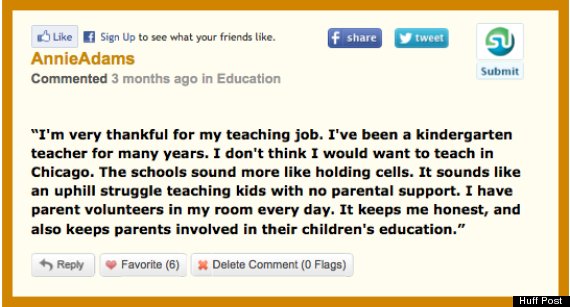 17.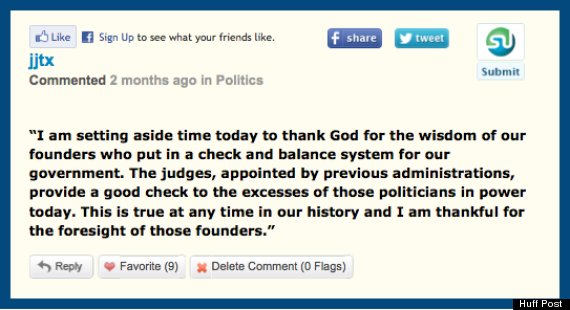 18.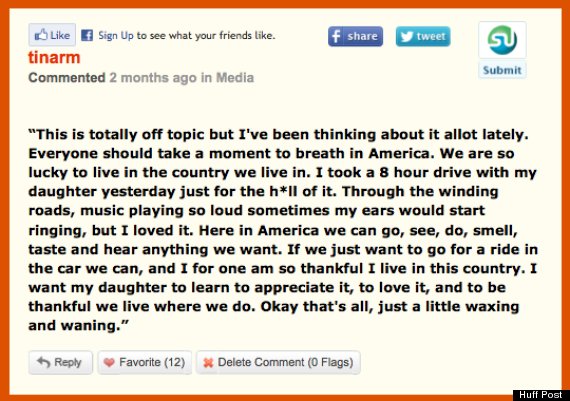 19.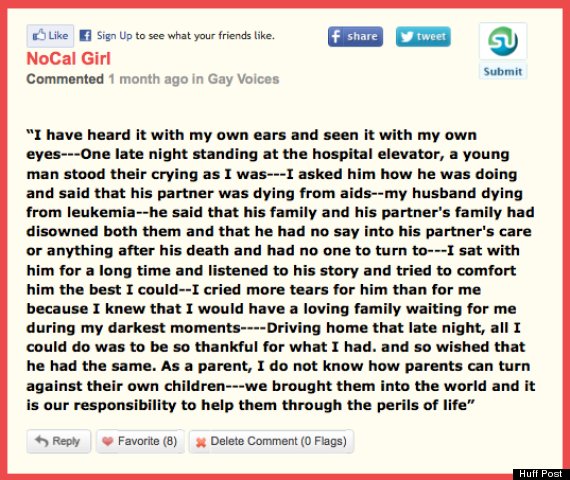 20.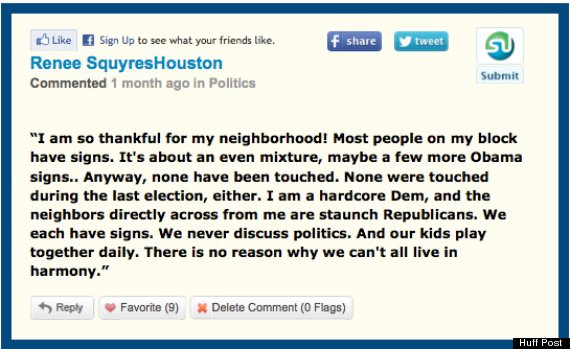 21.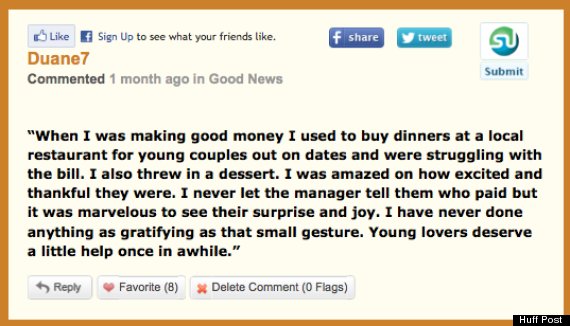 22.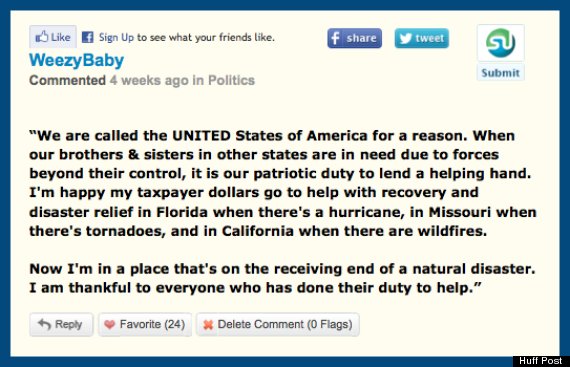 23.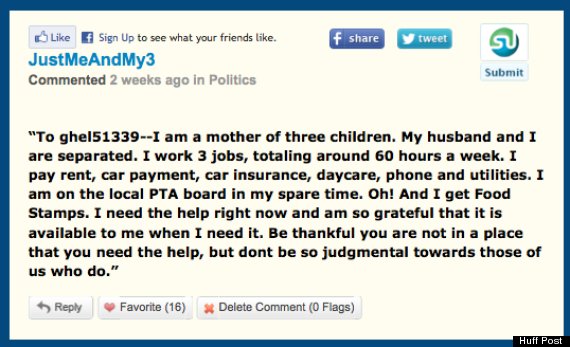 24.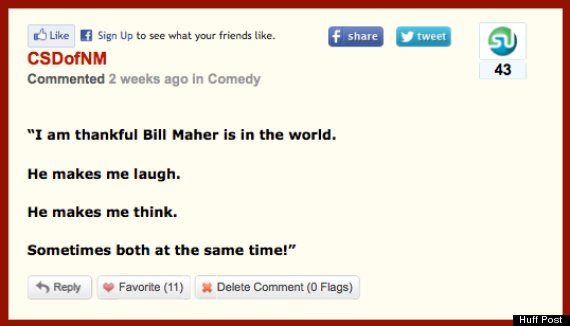 25.