We're very excited to syndicate one of our favorite columns, 'What Is It? What Is It Worth?' from one of our favorite magazines, Country Living. All text and images below are provided by Country Living. Get ready to be surprised!
"I bought this dainty box at an antiques shop years ago. Any idea of its purpose?" -S.H., Marietta, Georgia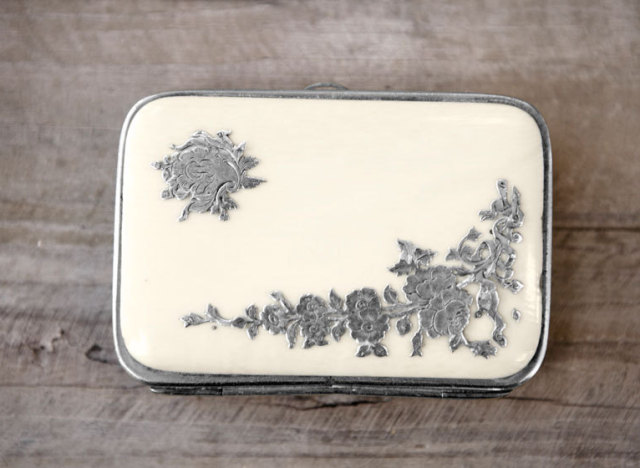 Mid-19th-Century Calling-Card Case
Our antiques specialist, Helaine Fendelman, appraises your finds and collectibles.
During the Victorian Era, well-to-do ladies and gents took part in an elaborate social ritual when visiting friends at home: Upon entry, a guest would present his or her personalized calling card to a servant, who in turn delivered it to the master or mistress of the manor; only then did the host decide whether to take the call. Of course, etiquette dictated that callers tote their cards in elegant cases, such as your ivory example, which is lined in blue silk and adorned with sterling botanicals. An interior marking identifies the accessory's maker as George Austin & Co., a Dublin outfit that produced fine containers (for jewelry, tea, and more) from the 1820s until the 1870s. Just as useful now—for carrying business cards—as it was more than a century ago, your find earns a handsome appraisal.
What It's Worth: $225
Also check out on CountryLiving.com: