Lea Michele is head over heels for her on-screen and off-screen love, Cory Monteith, whom she started dating around Feb. 2012.
The "Glee" star, 26, opens up about her Canadian beau, 30, in the January 2013 issue of Flare magazine, which she covers.
"You know, Canada makes some great dudes, and he's definitely one of them, just the nicest, sweetest guy in the world. I'm very lucky," Michele gushes to Flare, explaining that Monteith's hometown is an added bonus. "It's really great that I've gotten to go to Victoria and Vancouver a lot -- it's so beautiful."
But aside from her boyfriend, Michele admits there's another "perfect companion" in her life -- her cat Sheila.
"I found [my cat Sheila] on the Paramount lot with some other kittens, and I took her home and found the other cats homes as well," Michele reveals. "She's the greatest cat in the whole world, so spunky and fun. It wouldn't be fair to have a dog, but she's the perfect companion for me."
Michele has been traveling back and forth from Los Angeles to New York City as she shoots Season 4 of "Glee," in which she plays college student Rachel Berry. And not unlike her character, Broadway veteran Michele is expanding her career, hopefully releasing a new album next year.
"I'm beginning the process of it. I'm working with some really great writers," she explains to Flare. "I definitely think that it's a long process. You know, I don't know when exactly that will happen, but it's a goal of mine for sure. I want to make sure that it gets a lot of attention. But I'm beginning a very slow process."
Check out Lea's Flare cover below: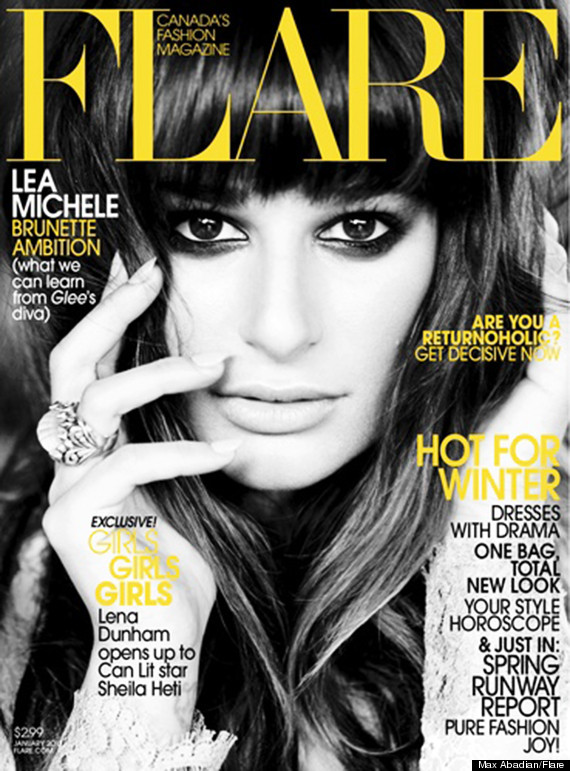 BEFORE YOU GO
PHOTO GALLERY
TV Stars Who Have Dated Their Costars