A newly released satellite photo of North Korea indicates the country may be preparing for a long-range missile test in the next several weeks.
The photo, taken by DigitalGlobe, a satellite operator that provides imagery for U.S. intelligence officials, shows increased activity at North Korea's Sohae (West Sea) Launch Facility. Reuters reports intelligence analysts have also observed moves within North Korea that are consistent with launch preparations.
In a release accompanying the photo, DigitalGlobe stated it believes North Korea could launch a missile within the next three weeks, "given the observed level of activity ... of a new tent, trucks, people and numerous portable fuel/oxidizer tanks." The company noted the recent activity mirrors similar measures carried out in advance of a failed launch in April.
The photo shows no missile is present yet on the launchpad, but an unidentified source told CNN if a missile were to be launched, it would likely be a longer-range "Taepodong-2" missile, or something similar.
The Financial Times reports officials in Seoul believe the launch may be an attempt by North Korea to influence South Korea's political climate. South Korea is in the midst of a presidential election, with a winner scheduled to take office in February.
"At the moment, we don't have much tools or leverage to prevent [North Korea] from making further provocations," an unnamed South Korean official told the Financial Times.
According to the Washington Post, North Korea will mark the first anniversary of former leader Kim Jong Il's death on Dec. 17, and the event could also be added motivation for a missile launch.
PHOTO of activity at North Korea's Sohae Launch Facility: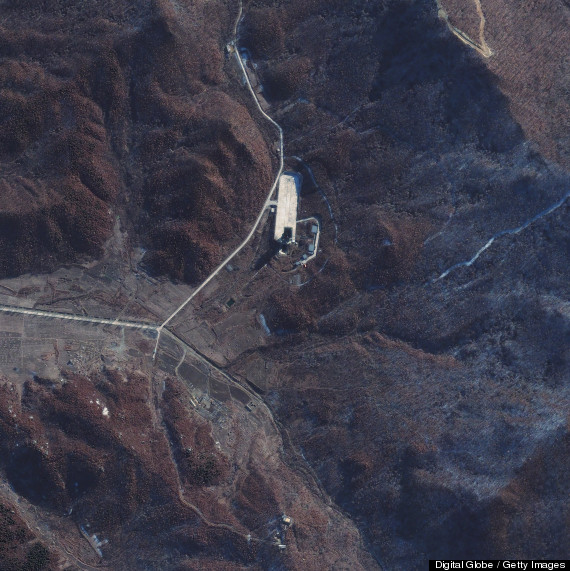 BEFORE YOU GO
PHOTO GALLERY
Photos From North Korea