In 1989 Frank Stella donated an original print of his work "The Symphony" to every U.S. embassy in the world.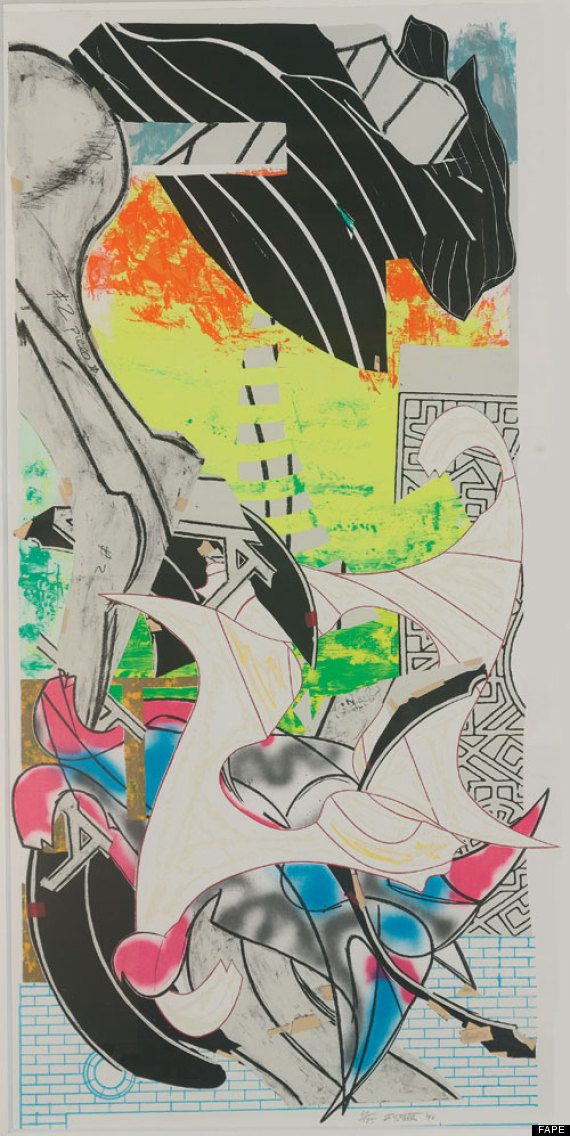 Frank Stella, The Symphony, 1989
In the years since, embassies have gotten decorating help from America's most beloved artists, including John Baldessari, Chuck Close, Roy Lichtenstein, Ellsworth Kelly, James Rosenquist and the like. Currently 20 artists have contributed to the growing collection of American artworks abroad, all of which are now on display at Sperone Westwater gallery.
The Lee Kimche McGrath Original Print Collection takes its name from the founding director of the Foundation for Art and Preservation in Embassies (FAPE). FAPE is a non-profit dedicated to providing permanent artistic treasures from American visionaries to embassies all across the globe. Rosenquist's morphing patriotic psychedelia, Kelly's fragile flora, and Baldessari's political pop portraits may present differing points of view, but all are thought-provoking works from our nation's art stars.
Check out the slideshow below and let us know which artist you think deserves to be on display abroad.
PHOTO GALLERY
FAPE Original Print Collection
FAPE's Lee Kimche McGrath Original Print Collection will show at Sperone Westwater in New York until December 8, 2012.
BEFORE YOU GO