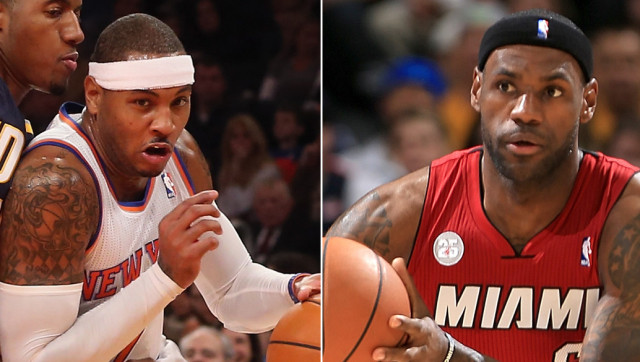 Barely a month into the NBA season, Mike Brown has been fired, Steve Nash is severely injured and Laker fans are clamoring for the franchise to trade enigmatic big man Pau Gasol. Yup, that's about right; Lakerland is known to be a strange place.
Meanwhile, 29 other teams are also playing pro basketball, many of which have generated surprises as well. The defending champion Miami Heat have the league's best offense, but an overwhelmingly average defense. Both Milwaukee and -- wait for it -- Charlotte are winning games, while the Knicks are actually playing both ends of the floor.
Just five weeks after David Stern announced that he plans to retire as commissioner in 2014 (giving him a record 30 years on the job), read below for the 10 biggest early-season surprises of the young NBA season.
PHOTO GALLERY
NBA's Top 10 Early Season Surprises
Email me at jordan.schultz@huffingtonpost.com or ask me questions about anything sports-related at @Schultz_Report.
BEFORE YOU GO