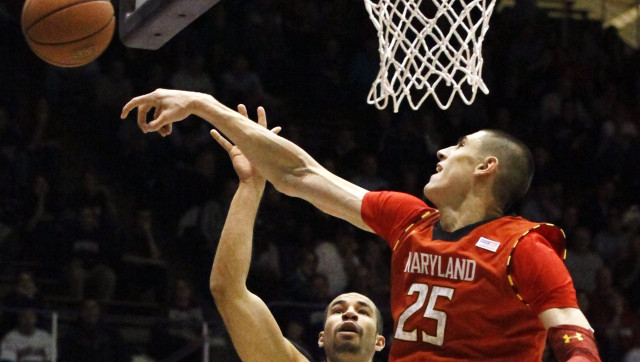 Don't take the last two nights of college basketball for granted. In a few years, the annual ACC-Big Ten Challenge isn't going to look like the ACC-Big Ten Challenge college hoops fans are used to thanks to conference realignment altering the landscape.
In any case, the 2012 edition of the made-for-TV mini series didn't disappoint. How could it with nine teams in the AP Top 25 facing off, including each of the top four?
Based on the performances, there might even be some new teams from these conferences to crack the Top 25 in the near future. Maryland went into Welsh-Ryan Arena and crushed a Northwestern team that hadn't lost and hadn't given up more than 69 points. After taking a two-point lead into halftime, the Terps blew the game open in the second half and won, 77-57.
Coach Mark Turgeon's squad hasn't been defeated since its narrow three-point loss to Kentucky (ranked No. 3 at the time). And with the emergence of Dez Wells and Ukranian sophomore center Alex Len (already projected to be a lottery pick in 2013), Maryland just might be a contender to challenge Duke and UNC for the ACC.
As for the Big Ten, it's early but it might be another year with at least five teams earning spots in the Big Dance. There were six teams in the Big Ten ranked in the Top 25 at the start of the week. Four of them won. Most impressively, Indiana, the No. 1 team in the nation, trounced No. 14 North Carolina by 24.
Of course, it's only November. A lot can change before the March Madness dance cards are filled out. As N.C. State can attest, a lot can change in two weeks. But that doesn't mean there wasn't plenty to learn from watching these games.
PHOTO GALLERY
ACC-Big Ten Challenge Takeaways