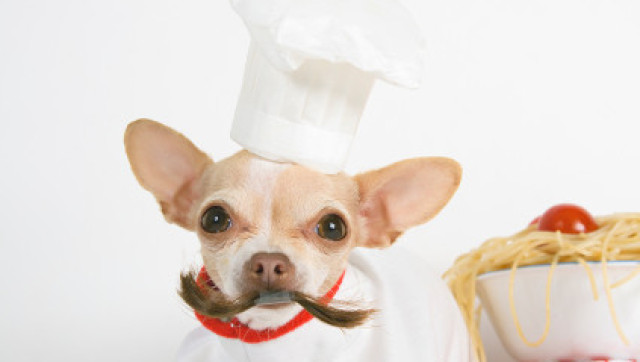 We all love our pets. Some of us love them so much that we let our cats and dogs sit at the dinner table. Sometimes they hang out in the kitchen with us when we cook. What we're going to ask today, is that we all please stop trying to make them be sous chefs.
The intention here is good: who wouldn't expect adorable results when you put your pet in a chef's hat? By the look of these photos, we are absolutely exasperating our pets. We're either stepping all over their delicate fashion sensibilities, rubbing it in that they lack opposable thumbs, or giving them yet another reminder that our food is more delicious than theirs. Don't believe us? Check out the slideshow below for some of the grumpiest, most homicidal faces we've ever seen pets make at their owners.
Want to read more from HuffPost Taste? Follow us on Twitter, Facebook, Pinterest and Tumblr.
PHOTO GALLERY
Pets In Chef's Hats
BEFORE YOU GO