WASHINGTON -- Hundreds of people gathered on the National Mall on Friday afternoon to witness Chinese artist Cai Gua-Qiang's daytime fireworks display involving a series of explosions that shrouded a pine tree outside the Freer and Arthur Sackler Gallery of Art in black smoke.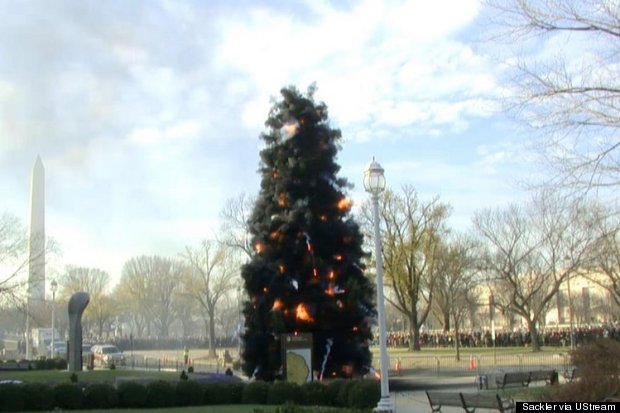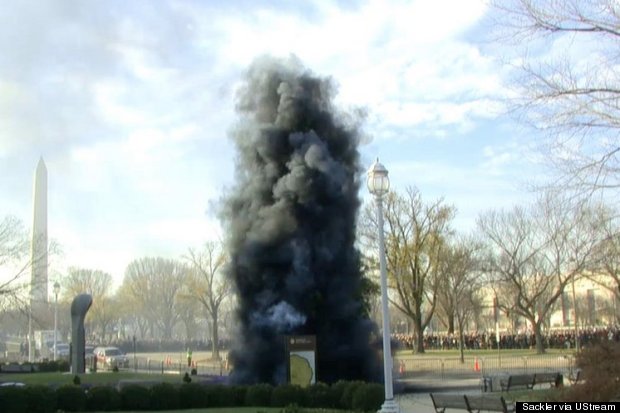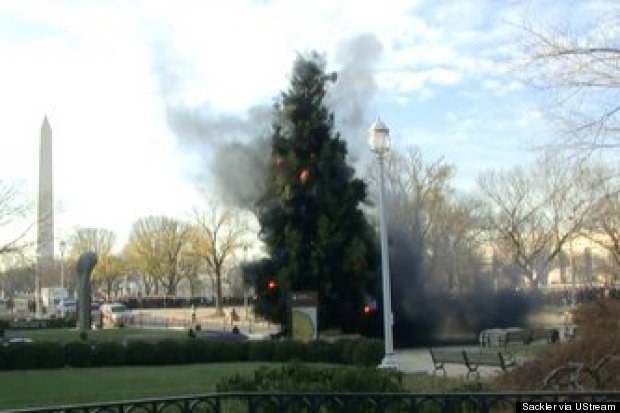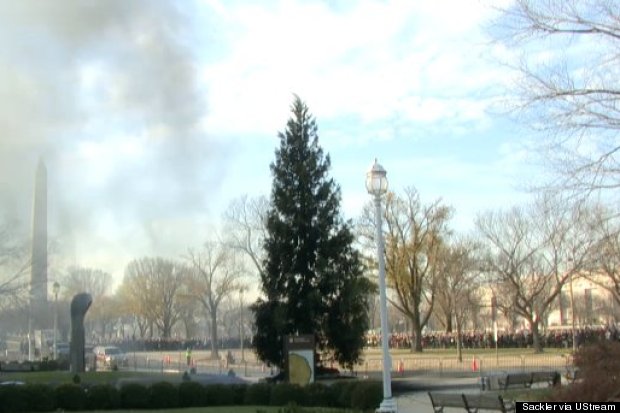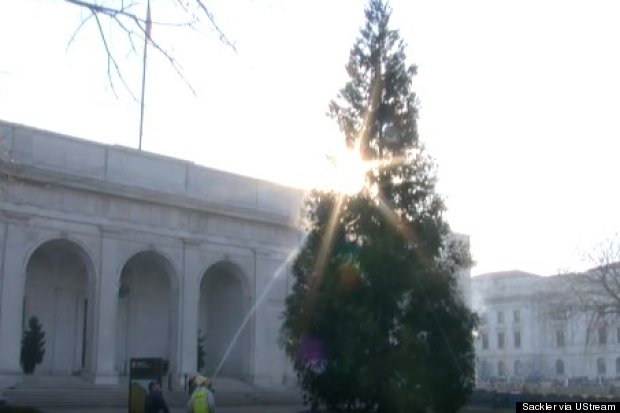 As HuffPost blogger Sean Carman
previewed
:
Guo-Qiang, who will set off the pine tree pyrotechnics, established what was probably a world record by having his permit application to explode something on the National Mall approved by the National Park Service in only two weeks. The Sackler's press materials describe Guo-Qiang's work as "drawing on Eastern philosophy and contemporary social issues... to establish an exchange between viewers and the larger universe around them," but after hearing him speak at the gallery's press event on Tuesday evening, I came to the conclusion that, in addition to his conceptual artistic ambitions, he really just likes to blow things up. As he described Friday's event, his face lit up and words failed him in the moment he described the explosions. That was when his excitement overtook him. After reeling off a phrase in Chinese he excitedly said, "brup, brup, brup!" which his translator happily repeated as, "boom, boom, boom!"
Before the start of the pyrotechnic display and within view of the Washington Monument, the artist explained the succession of three explosions via a translator.
The first two involved a quick succession of explosions from the bottom of the tree to the top enveloping the tree in black smoke. Once the smoke cleared, there was a final countdown for the last explosion. The explosions were designed to not destroy the tree.
Watch the fireworks display here ...
PHOTO GALLERY
Cai Guo-Qiang Tree Fireworks
BEFORE YOU GO