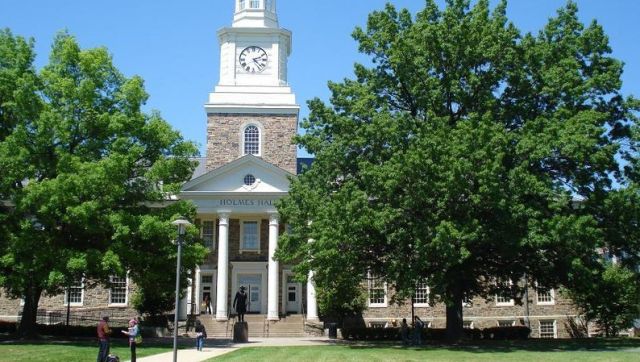 UPDATE, 5:12 p.m.: Morgan State University police spokesperson Jarrett Carter told the Towerlight that the shooting victim's name has not been released. He said only that he was a member of the school's football team.
WMAR reports police have taken three people into custody and the gun involved in the shooting was recovered.
ORIGINAL STORY BELOW:
Police have taken a man in custody, responding to a campus lockdown of Morgan State University this afternoon.
Baltimore City police confirmed that one man was shot in campuses' vicinity, prompting the university to issue an active shooter alert through text message and email, reading
"MSU ALERT LOCKDOWN !!! EMERGENCY!!! STAY INDOORS AND AWAY FROM WINDOWS! LOCK DOORS & ONLY OPEN THEM FOR POLICE OR EMERGENCY SERVICES!"
Fire officials told WBAL they responded shortly before 1:00 p.m. on Wednesday and took the victim to Johns Hopkins Hospital trauma unit.
A subsequent alert told the campus community that the alleged shooter had been arrested, and another advised faculty and staff to avoid the campus' south side, where police officers were interviewing witnesses.
This is the second shooting at Morgan State this semester. Kelly Lamont Ellerbee, 20, was arrested and charged with attempted first degree murder in September for a shooting at the Morgan State student center, in a dispute over drugs.
THIS IS A DEVELOPING STORY