Suzanne Collins, the author of the Hunger Games trilogy, is writing a new book called Year of the Jungle. Scheduled to publish next fall, it will be an autobiographical children's picture book about coping with her father's military service in Vietnam.
The cover features a wide-eyed redhead peeking out behind blades of grass. This illustration, along with all others in the 40-page book, is by James Proimos, Collins' friend who she cites as her inspiration for writing children's books. Prosimos has written and illustrated over 20 children's books; The pair met while working for Warner Brothers' TV channel Kid's WB.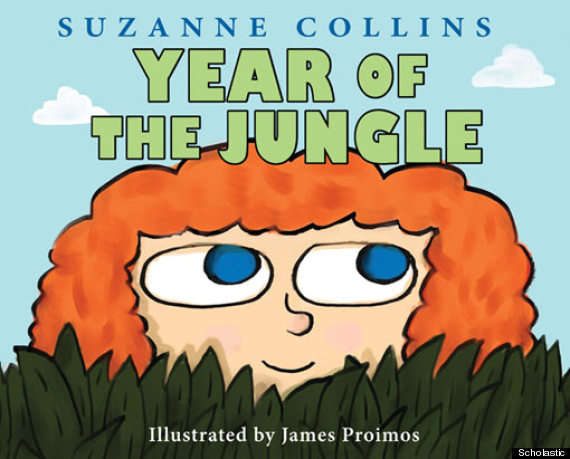 Collins certainly has experience writing about war and its effects on society - The Hunger Games trilogy, with 50 million copies in print, examines the violence and turmoil brought on by economic oppression, inspired by watching the Iraq War on television - she has never examined the topic from such a personal standpoint.
Here is the synopsis according to the publisher, Scholastic:
In Year of the Jungle, when young Suzy's father leaves for Viet Nam, she struggles to deal with his absence. What is the jungle like? Will her father be safe? When will he return? The months slip by, marked by the passing of the familiar holidays and the postcards that her father sends. With each one, he feels more and more distant, and when he returns, Suzy must learn that even though war has changed him, he still loves her just the same.
Are you excited about Collins' new book? Let us know in the comments!
BEFORE YOU GO
PHOTO GALLERY
Editors Picks: Best Books 2012