One of the winning Powerball ticket caused quite a stir Thursday night, when a rumor surfaced that the victorious digits were picked based on the jerseys of legendary Kansas City Royals players.
NBC News reported that the numbers on the winning ticket from Dearborn, Mo., a town located 35 miles from Kauffman Stadium, matched those worn by members of the Royals' Hall of Fame: 5 (George Brett), 16 (Bo Jackson), 22 (Dennis Leonard), 23 (Mark Gubicza), 29 (Dan Quisenberry), and the powerball of 6 (Willie Wilson). Of the six players, only Jackson is not in the Kansas City Hall of Fame.
Several media outlets picked up the story before Cindy Hill, wife of winner Mark Hill, told Yahoo's Jeff Passan that the numbers were chosen at random, though they both are Royals fans.
Cindy Hill, the winner's wife, confirms that the Powerball ticket was not chosen using former Royals players. "Random," she said.

— Jeff Passan (@JeffPassan) November 30, 2012
"Although we love the Royals," Powerball winner Cindy Hill said.

— Jeff Passan (@JeffPassan) November 30, 2012
Passan also tweeted a photo of the winning ticket, which indicates the use of Quick Pick, the lottery's computer-generated system.
Notice the QP? Pretty sure that means quick pick. instagr.am/p/SqS8dpMM6C/

— Jeff Passan (@JeffPassan) November 30, 2012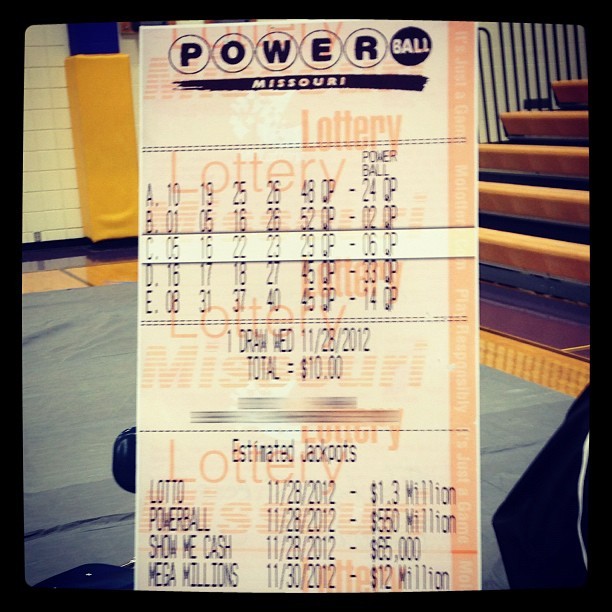 Though the coincidence has been debunked first-hand, Royals designated hitter Billy Butler has a suggestion for a way in which the Hills can use their payout to help the notoriously thrifty team.
Hey Powerball winner/Royals fan in MO...feel free to drop some $$$ off at the stadium... it will be put to good use!#pitching #spreadthelove

— Billy Butler (@BillyButlerKC) November 30, 2012
BEFORE YOU GO
PHOTO GALLERY
Top 10 Highest-Paid Athletes