Take a look at this cutie!
Miley Cyrus, who turned 20 last week, shared a photo of herself as a giggly preteen on Twitter Dec. 1, writing, "#FlashbackFriday."
In the picture, Cyrus is smiling from ear-to-ear and sporting her infamous long brunette locks. Nowadays the former "Hannah Montana" star, who's engaged to Liam Hemsworth, is showing off a more punk-rock look, donning a super short, bleached-blond hairdo.
One of her Twitter followers responded to the photo, tweeting, "You were sweet, cute, adorable and pretty. And now you are Sexy, hot, untamed, wild and gorgeous."
"'STOP IT! IM GONNA CRY :(" Cyrus tweeted back.
Check out the adorable picture below: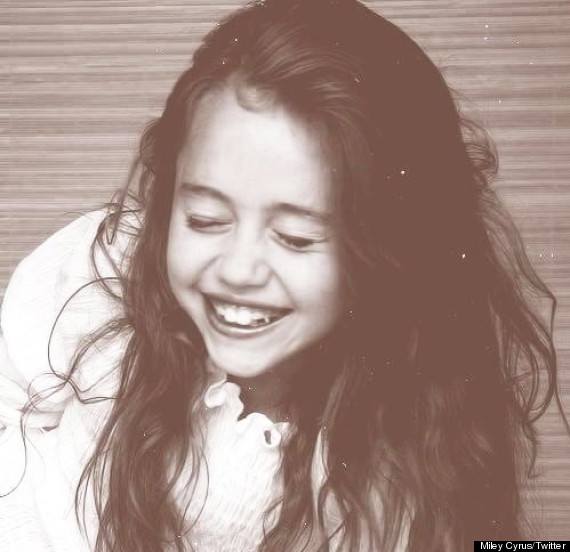 BEFORE YOU GO
PHOTO GALLERY
Miley Cyrus' Transformation