The Instagram photo below has been floating around today and we're finding it rather inexplicable. Does Drake love to cook? Does Guy Fieri love listening to Drake? Are they starting a bromance?
We're wondering if this happened at Guy's Times Square restaurant -- Fieri tweeted yesterday:
Just rolled to nyc @guysamericanWow. Place is rockin

— Guy Fieri (@GuyFieri) December 2, 2012
We can only guess that Drake and all those "rockin" diners must not be Pete Wells readers.
Got a great caption for this photo? Please include it in a comment or tweet us your caption at @HuffPostFood.
UPDATE 12/4: Turns out, the photo is from a charity cooking competition in Toronto in which Fieri and Drake were paired together. Neither of them know where the photo came from, though!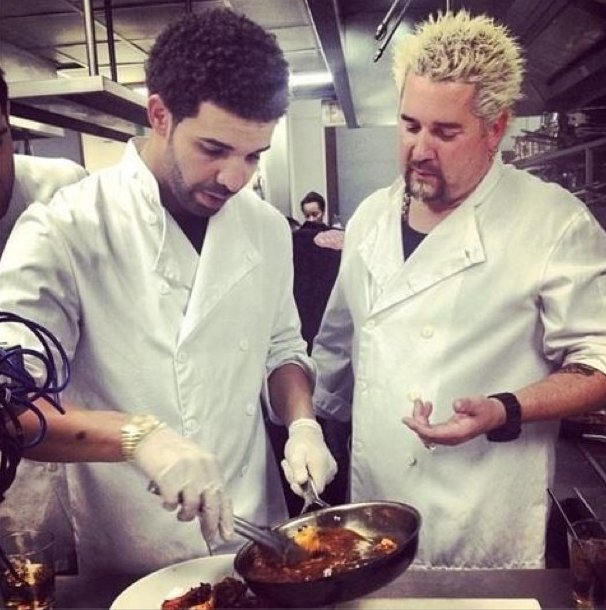 BEFORE YOU GO
PHOTO GALLERY
Guy Fieri Barbs