Eight months after giving birth, Hilary Duff is back in her skinny jeans.
The actress and singer welcomed her first child, Luca, with husband Mike Comrie in March and it's been a long road to losing the baby weight, but she's definitely seeing results.
"Yaaaa bitches! Gabe Johns you're kickin my ass and its paying off! Skinny jeans! lets go!" Duff tweeted with a photo of size 26 jeans.
The 25-year-old former Disney star teamed up with John, a Los Angeles-based personal trainer and boxing instructor about two and half months ago, his rep told Us Weekly:
"Hilary and Gabe have been doing everything from boxing to two-a-day workouts incorporating wind sprints and jump roping in an effort to finally shed the baby weight. Hilary's been steadily dropping pounds each week," revealed the rep.
Unlike most celebrities, Duff has taken her time when it comes to dropping the baby weight and that's just fine with her:
"There are some women who look the same right after -- I think they are freaks of nature! I don't know how that happens," she told Parents magazine in October. "I'm not one of those people. It takes your body nine months to get there -- really 10 months. So I'm trying to be patient but I'm working hard. And I think now more than ever, I appreciate my body and what it's done for me."
Duff was spotted out with baby Luca the same day she tweeted the photo of her skinny jeans, and is definitely proud to be flaunting her post-baby bod.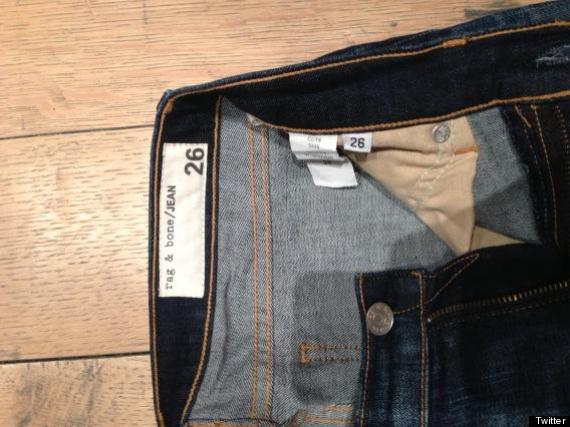 PHOTO GALLERY
Before/After Pregnant Stars
BEFORE YOU GO